New Ahlstrom-Munksjö to showcase its sustainable release and label papers at Labelexpo Europe
With its first participation to Labelexpo Europe as the newly created Ahlstrom-Munksjö, the company confirms its commitment to the global labelling industry, aiming to contribute with innovative, sustainable and effective paper-based solutions to the benefit of the Pressure Sensitive Adhesive (PSA) value chain.
Ahlstrom-Munkjso will showcase the latest advances in its dedicated range which now includes supercalandered and clay-coated release papers, as well as niche facestock label papers. Labelexpo Europe 2017 will take place on September 25-28 at Brussels Expo in Belgium.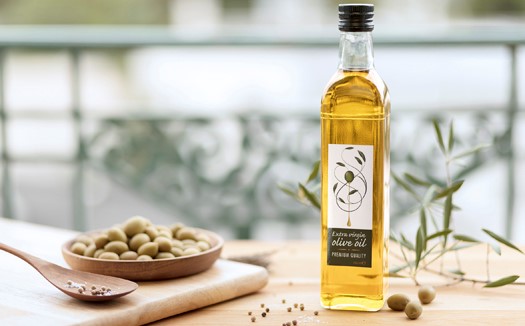 "We form today a larger company, with a strong financial position, extended R&D capabilities and a wider geographical footprint. Our aim is to rely on these strengths to support strategic growth while continuing to deliver customer value through high quality, backed by advanced technology, deep know-how and tailored services. We are glad to connect at Labelexpo with the entire PSA value chain, as one of the key industries we commit to." says Marco Troglia, Vice President Release Liners.
Among release papers, Ahlstrom-Munksjö will present the range of Acti-V® supercalandered papers, based on patented technology, which also includes Acti-V® Industrial grades for double side silicone coating of technical release liners for Tapes, Medical or Composites applications. Proprietary technology grants Acti-V® unique benefits: stronger and more durable silicone anchorage, and less platinum and energy required, contributing to efficiency and sustainability of the silicone coating process. The latest Acti-V® XB, combines those performances with the enhanced surface barrier for silicone hold-out, with the result of better silicone coverage and the possibility to optimize silicone coat-weight.
The range of Silco™ Flat clay coated products includes high lay-flat two-side coated papers designed for high performance digital, screen printed or plotter cut graphic laminates, and is broadened by Silco™ 2S Ultrastable, a release paper for double side silicone coating, for application in Composites release liners. The paper offers high smoothness and very high dimensional stability through steep changes of temperature and humidity.
On the facestock side, Ahlstrom-Munksjö will present Adercote™, a range of advanced papers specially developed for high-end PSA applications such as vegetable oil, wine & spirits, cosmetic or pharmaceutical labels. For instance, AdercoteTM GP delivers a unique greaseproof barrier to minimize potential oil spots, ensuring intact brand image until the last drop. AdercoteTM HG offers outstanding gloss for elegant and high-quality printed labels. AdercoteTM Pharma enables premium opacity and excellent printing results for perfect information identification.
Ahlstrom-Munksjö was formed on April 1, 2017 with the merger of Ahlstrom Corporation and Munksjö Oyj, creating a global leader in fiber-based materials, with about EUR 2.15 billion annual net sales and 6,000 employees.
All the company's release and label papers are manufactured in Chain-of-Custody certified sites, and are available with FSC(R) or PEFC(TM) certifications.
For more information, please contact:
Marco Martinez, Product and Sustainability Manager, Release Liners, marco.martinez@ahlstrom-munksjo.com, +39 011 9260 271
Sophie Kersaudy, Marketing Communications Manager, Foodpack, sophie.kersaudy@ahlstrom-munksjo.com, +33 (0)1 4974 49 31