Ahlstrom's 2025 strategic ambition is to become the global leader in combining fibers into performance materials that serve our purpose to Purify and Protect, with Every Fiber, for a Sustainable World. Our strategic priorities to achieve our ambitions are: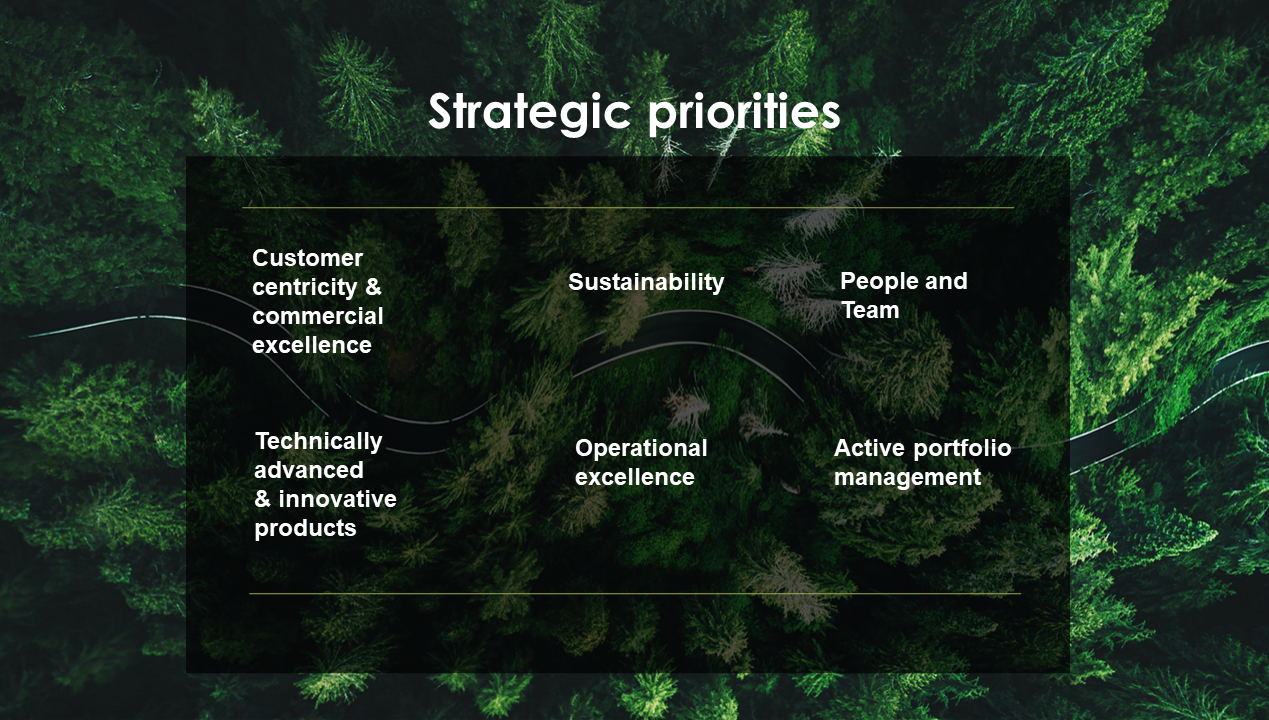 In early 2021, Ahlstrom launched a number of initiatives to unlock the full potential of the company. These initiatives have successfully improved our competitiveness and performance, resulting in a strong 2021 with net sales of EUR 3.1 billion.
We are uniquely positioned to capture additional value from the growing markets for fiber-based specialty materials.
Megatrends such as higher air and water quality requirements, restrictions on use of harmful chemicals, increasing health awareness, energy, and material efficiency as well as plastic to paper substitution and e-commerce in packing will create growth opportunities for us. Acting on these opportunities and contributing more to a better world is simply the right thing for us to do.
Four main criteria have been defined for businesses in our portfolio:
Businesses that serve our purpose of purifying and protecting for a sustainable world
End-markets with high entry barriers where we have a leading position
Our portfolio should be broad enough to be resilient over cycles
Markets that can sustain above GDP growth