Discover our new workshop to understand about PAPER !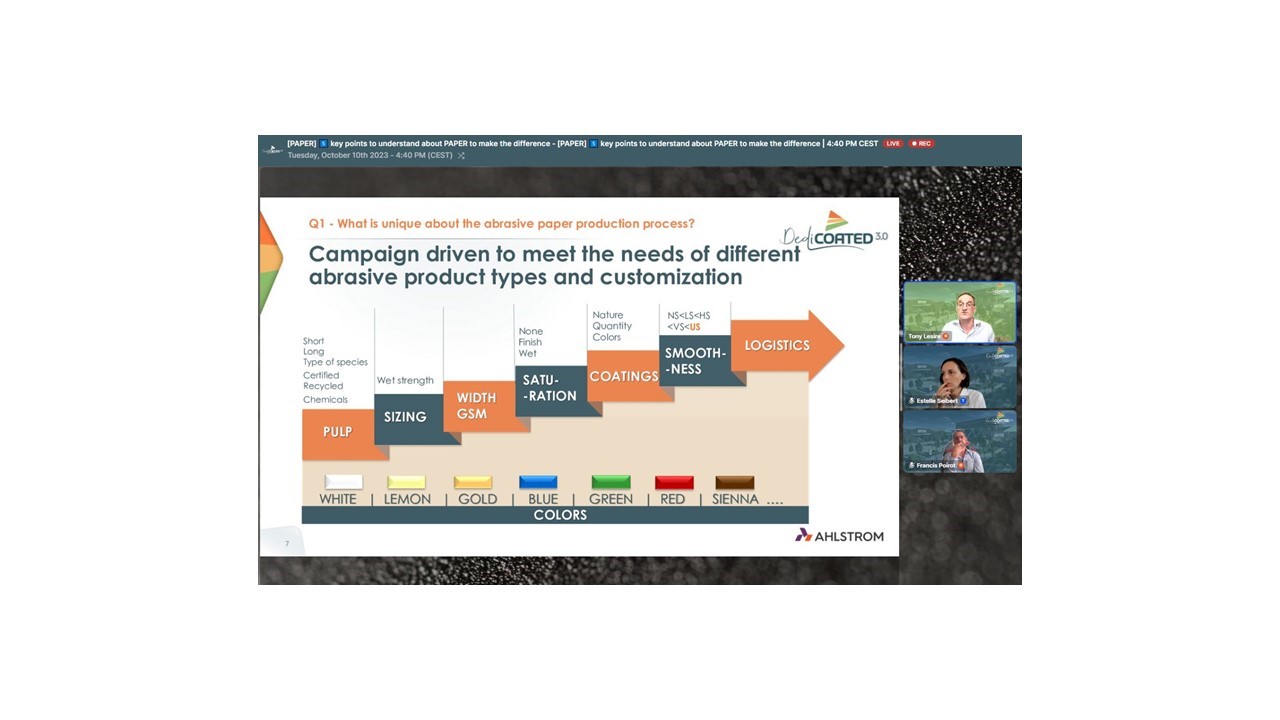 This year, Ahlstrom gives you the opportunity to learn more about abrasive paper and discover its advantages and the differents characteristics it offers to you !
Join Tony and Francis without further delay who will answer through five frequent questions coming from the market to which we often have to answer. Ideal to learn about specificity of abrasive paper production & products and get good tips for your daily business operations [+ the calculator app below to download to make easy and fast conversion!]
#DediCOATED | #Abrasive | #Paper |
The 5 questions :
1. What is unique about the abrasive paper production process?
2. How do you convert €/kg into €/m² and what can we learn from this conversion?
3. What happens if we reduce grammage by 15%?
4. What are latex papers for?
5. How does the latex porosity influence the remoistening of paper backing?


This conference is for you if :
You are a procurement / production / PDI / R&Dmanager who wants a better understanding of the correlation between grammage, cost, features and process.
Francis Poirot
Head of Product Development and TCS @Ahlstrom
Tony Lesire
Head of Sales and Marketing Abrasive BU @Ahlstrom