Discover our new workshop LCA !
01 Jan, 0001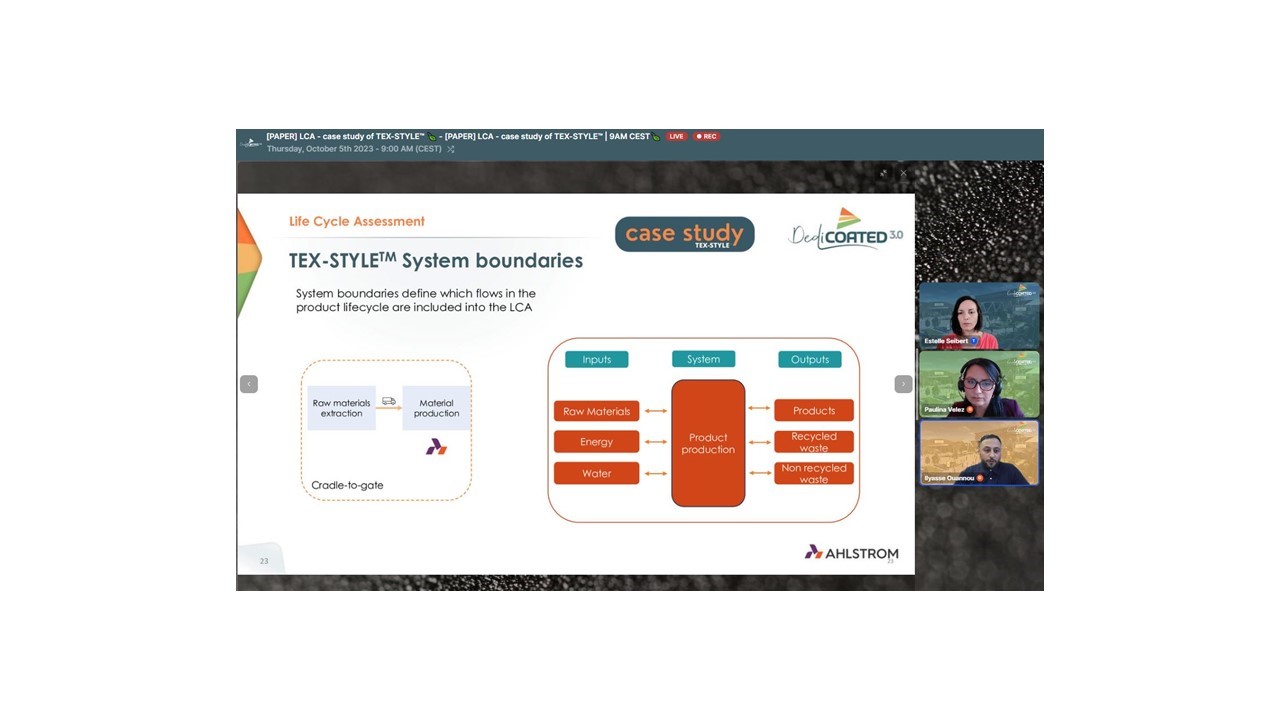 Conclude our event by recapping the key moments and sharing some exciting highlights.
Let's look back at our new workshop :
🍃 LCA - Case study of Tex-Style™
Ilyasse Ouannou, Technical Customer Support and Paulina Velez, Manager, Climate Change and Life Cycle Assessment take you with them to talk to you about life cycle thinking.
Perfect to understand the product life cycle thinking process and its framework. The opportunity also to familiarize yourself with an abrasive paper backing ongoing case study, the methodology we are following as well as the different challenges we need to solve.
#DediCOATED | #sustainability | #LCA |
You will like this conference if :
🍃 Your company has decided it's time to make climate action a priority but you're not sure where to start
🍃 You want to understand the concept of corporate carbon footprint
🍃 You are a sustainable stakeholder, willing to develop an approach that includes the whole value chain
🍃 You are a product manager interested in finding out how Ahlstrom can support you
Speakers
Ilyasse Ouannou
Technical Customer Support @Ahlstrom
Paulina Velez
Manager, Climate Change and Life Cycle Assessment @Ahlstrom