A Importância do Papel Certificado
(check out the English version below)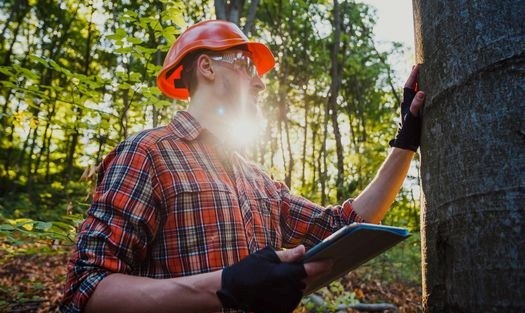 Há mais de 10 anos, a Ahlstrom-Munksjö Jacareí conta com o selo do Forest Stewardship Council - FSC®. Essa certificação é a garantia de que nosso processo de produção está de acordo com as melhores práticas de manejo social, ambiental e economicamente responsável da matéria-prima.
Para garantir essa integridade desde o início da cadeia, também compramos celulose com certificação FSC. "A principal matéria prima de uma empresa de papel é a celulose. É nosso dever assumir a responsabilidade de que a madeira convertida em celulose e processada em nossa unidade não afeta a biodiversidade e garante meios de subsistência sustentáveis", explica Wagno Carvalho, Gerente de HSE da Ahlstrom-Munksjö Jacareí.
No Brasil, a produção de celulose é integralmente feita por meio da utilização de árvores plantadas para esta finalidade. Porém, casos de desmatamento de florestas nativas como os reportados na Indonésia nos últimos anos, reforçam a importância da atuação de organismos como o FSC®, desde o manejo florestal até a impressão gráfica e o acabamento, passando pela produção de celulose e papel.
Atualmente, também acompanhamos a preocupação mundial com o descarte das embalagens dos produtos consumidos no dia-a-dia, pois muitos substratos demoram mais de 50 anos para serem degradados. Neste cenário, o papel certificado é uma alternativa inteligente, pois além de ser ótimo para a proteção e comunicação dos produtos, também é reciclável, biodegradável e proveniente de fonte renovável, e, mesmo que seja descartado incorretamente, seu tempo de decomposição é de apenas alguns meses.
---
The importance of Certified Paper
For more than 10 years, Ahlstrom-Munksjö Jacareí has ​​been awarded the Forest Stewardship Council certification - FSC®. This certification is the assurance that our production process is in accordance with the best practices of social, environmental and economically responsible management of the raw material.
To ensure this integrity since the beginning of the value chain, we also purchase FSC certified pulp. "The main raw material of a paper company is pulp. It is our duty to assume the responsibility that cellulose fiber processed in our unit does not affect biodiversity and guarantees sustainable practices", explains Wagno Carvalho, HSE Manager, Ahlstrom-Munksjö Jacareí.
In Brazil, the production of pulp is integrally made through the use of trees planted for this purpose. However, cases of deforestation of native forests, such as those reported in Indonesia in recent years, reinforce the importance of organizations such as FSC®, from forest management to printing, passing through pulp and paper production.
Currently, we also follow the worldwide concern with discarding the packaging of the products consumed in the day-to-day, since many materials take more than 50 years to be degraded. In this scenario, certified paper is a smart alternative, as well as being great for the protection and communication of products, it is also recyclable, biodegradable and from a renewable source, and even if it is discarded incorrectly, its decomposition time takes only a few months.