Conselho de Administração da A-M destina EUR 100 mil para projetos sociais em seis países, inclusive o Brasil
(check out the English version below)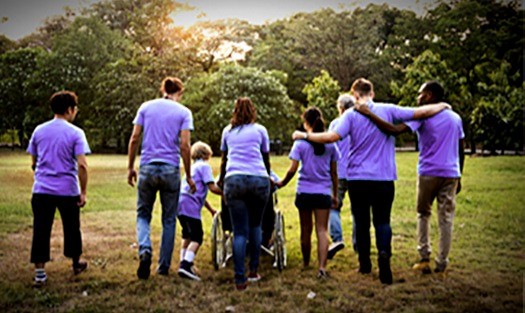 Em 2018, por decisão da Assembleia Geral Anual de acionistas, a Ahlstrom-Munksjö anunciou que reservaria 100 mil euros (cerca de 430 mil reais) para serem usados em doações para fins solidários, em comunidades em que a empresa tem plantas, a critério do Conselho de Administração da companhia.
Para isso, todos os funcionários foram convidados a sugerir e inscrever projetos de comunidades do entorno de suas unidades que estivessem alinhados às prioridades de sustentabilidade da empresa e aos princípios do Pacto Global da ONU, do qual a Ahlstrom-Munksjö é signatária.
Todas as propostas foram analisadas por uma equipe presidida pelo presidente e CEO da Ahlstrom-Munksjö, Hans Sohlström. Em dezembro de 2018, foram anunciados 10 projetos escolhidos ao invés de quatro, que era a ideia inicial, dois deles no Brasil: o Projeto Bilu, que apoia crianças em situação de vulnerabilidade social, em Caieiras, e o GRENDAAC - Grupo em Defesa da Criança com Câncer, em Jundiaí, região de Louveira.
"Recebemos tantas boas sugestões que foi muito difícil decidir. Os projetos escolhidos estão em linha com nossas prioridades de sustentabilidade e compromisso com as pessoas, o planeta e a prosperidade. Eles também têm impacto importante no bem-estar das comunidades locais onde operamos", comenta Hans Sohlström.
Os projetos selecionados têm diferentes metas e tipos de desafios, mas todos têm um amplo impacto geográfico. O valor de apoio concedido para cada um deles varia de acordo com a quantidade de pessoas alcançadas, podendo ser de 2.000 até 20.000 euros por projeto.
Além dos dois projetos brasileiros já mencionados, também foram selecionadas iniciativas da França, Rússia, Suécia, dos Estados Unidos e do Reino Unido. As doações serão realizadas no decorrer de 2019.
---
Ahlstrom-Munksjö's Board of Directors reserves 100 KEUR for donation to social projects in six countries, included Brazil.
In 2018, by decision of the Annual General Meeting of Shareholders, Ahlstrom-Munksjö announced that it would reserve 100 thousand euros (about 430 thousand reais) to be used in donations for solidarity purposes, in communities where the company has plants, at the discretion of the Board of Directors.
All employees were invited to suggest and register community projects around their units that were aligned with the company's sustainability priorities and the principles of the UN Global Compact, of which Ahlstrom-Munksjö is a signatory.
All proposals were reviewed by a team chaired by Ahlstrom-Munksjö president and CEO, Hans Sohlström. In December 2018, ten selected projects were announced instead of four, which was the initial idea, two of them in Brazil: the Bilu Project, which supports children in situations of social vulnerability in Caieiras, and GRENDAAC - Group in Defense of Child with Cancer, in Jundiaí, Louveira region.
"We received so many good suggestions that it was very difficult to decide. The projects chosen are in line with our priorities for sustainability and commitment to people, the planet and prosperity. They also have a major impact on the well-being of the local communities where we operate", says Hans Sohlström.
The selected projects have different goals and types of challenges, but all have a broad geographical impact. The support granted for each of them varies according to the amount of people reached and can range from 2,000 to 20,000 euros per project.
In addition to the two Brazilian projects already mentioned, initiatives were also selected from France, Russia, Sweden, the United States and the United Kingdom. Donations will be made in the course of 2019.