EcoDesign: A ferramenta que une inovação e sustentabilidade
(check out the English version below)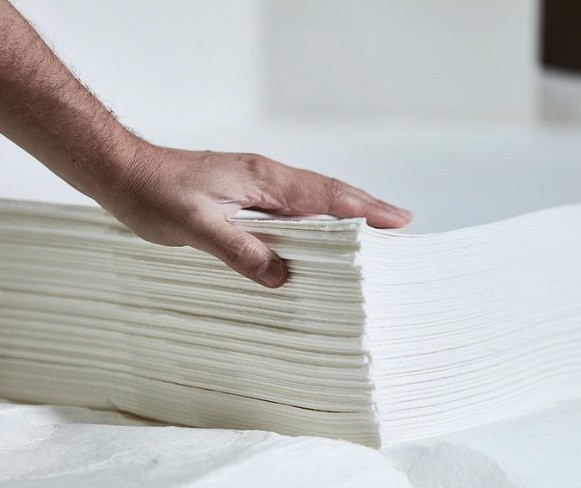 O EcoDesign é uma ferramenta que almeja agregar o tema sustentabilidade aos novos desenvolvimentos da empresa, através um check-list composto por diversas perguntas relacionadas à sustentabilidade de insumos, processos produtivos e produtos. Cada pergunta ou item dessa lista tem um peso de acordo com o seu grau de importância. Por meio de criteriosa avaliação será possível analisar quantitativamente se o novo produto será "muito melhor", "melhor", "igual", "pior" ou "muito pior" em termos de sustentabilidade, em comparação a um produto já existente no portfolio da empresa ou, quando possível, no da concorrência.
Dessa forma, serão avaliadas questões relativas às diretivas em matéria de metais pesados, consumo de água, energia, emissões, ciclo de vida do produto, considerando possíveis melhorias na fábrica e/ou na cadeia de fornecimento como um todo (até o consumidor final).
O EcoDesign terá a missão de enfatizar ainda mais o senso de responsabilidade ambiental e social, se preocupando hoje com o impacto que os produtos terão no futuro, indo de encontro às prioridades estratégicas da companhia.
"Um dos três valores da Ahlstrom-Munksjö está relacionado à busca constante por inovação, mesmo nos segmentos em que a empresa já é líder. Porém, não se pode inovar de forma desenfreada, sem pensar em sustentabilidade. E é para avaliar isso que iremos aplicar o EcoDesign", comenta Tania Machetta, gerente de Pesquisa e Desenvolvimento, Qualidade e TCS.
A ferramenta está sendo preparada por um time de representantes das áreas de Sustentabilidade e Inovação, e será compartilhada entre todas as plantas do grupo no mundo, para implantação no início de 2019.
Para reforçar a importância do olhar para a sustentabilidade dentro da empresa, a Ahlstrom-Munksjö definirá indicadores internos para monitorar o desenvolvimento dos projetos e verificar o percentual de sustentabilidade de cada planta.
---
EcoDesign: The tool that unites innovation and sustainability
EcoDesign is an evaluation tool that aims to consider sustainability to our new developments, based on a checklist composed of several questions related to our raw materials, process and products footprint. Each question or item on this list has a weight according to its importance. Through the answers, it is possible to calculate if the new product will be "much better", "better", "equal", "worse" or "much worse" in terms of sustainability, compared to a product already existing in the company or, if possible, in the competition portfolio.
In this way, issues related to heavy metals, water consumption, energy, emissions, product life-cycle, and possible improvements in the plant and/or in the supply chain as a whole (until the final consumer).
EcoDesign's mission is to emphasize even more the sense of environmental and social responsibility, worrying today about the impact that the products will have in the future, meeting the strategic priorities of the company.
"One of the three values ​​of Ahlstrom-Munksjö is related to the constant search for innovation, even in the segments in which the company already leads. However, one can not innovate in a rampant way, without thinking of sustainability. And it's in those cases that we will apply the EcoDesign", comments Tania Machetta, manager of Research and Development, Quality and TCS.
The tool is being prepared by a committee with Sustainability and Innovation areas representatives, and will be shared among all the plants of the group in the world, to be implemented in early 2019.
In order to reinforce the importance of looking at sustainability within the company, Ahlstrom-Munksjö will define internal indicators to monitor the development of the projects and verify the sustainability percentage of each plant.