Engenharia de Aplicação
Desenvolvendo soluções inovadoras por meio do profundo conhecimento das necessidades, dos processos e das expectativas dos nossos clientes.
(see English version below)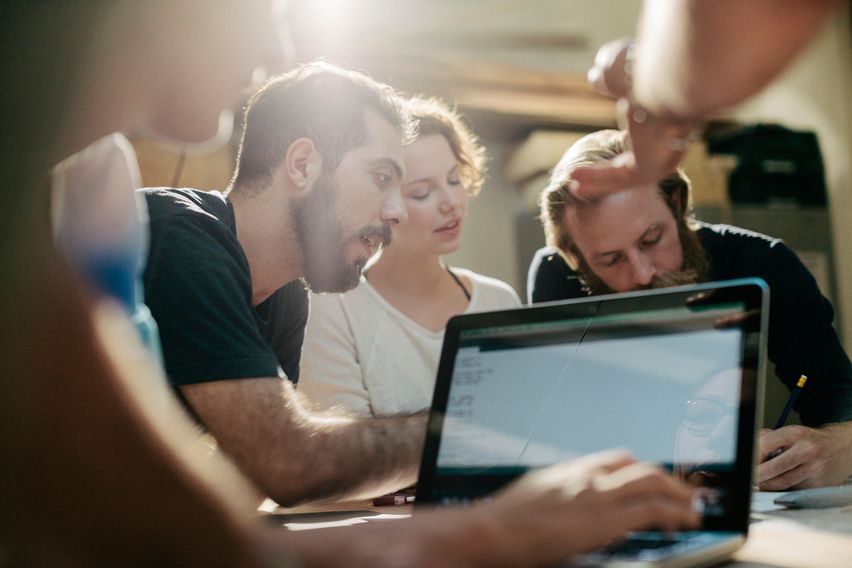 A Ahlstrom-Munksjö tem a missão de inovar e avançar as capacidades dos materiais com base em fibra, com o objetivo de entregar soluções para a eficiência da cadeia de suprimentos, das aplicações industriais e dos produtos para end-users. Para alcançarmos esse resultado, contamos com dois diferenciais fundamentais: nossa paixão por melhorar e inovar – que inclusive, faz parte dos nossos valores – e o trabalho próximo e a vivência junto aos nossos clientes – para garantir que estamos desenvolvendo não apenas produtos, mas soluções para seus negócios.
É por isso que contamos com uma equipe de Pesquisa & Desenvolvimento comprometida e capacitada que, por meio da Engenharia de Aplicações, busca conhecer de perto os processos e as aplicações dos clientes. Tudo para oferecer, com base no seu know-how de desenvolvimento e inovação, produtos ideais e customizados para cada aplicação, bem como o suporte em questões técnicas e, até mesmo, sugestões de melhorias, como novas matérias primas e processos de qualidade.
O fornecimento de produtos com melhor interação com cada processo, sempre buscando atribuir mais desempenho e qualidade para cadeia, fazem dos nossos papéis especialidades. E a atividade de Engenharia de Aplicação é de extrema importância para o surgimento de novas ideias e para a adequação destes novos produtos às necessidades do mercado.
Um bom exemplo dessa interação ocorreu no final do ano passado, no segmento de embalagem. Após o entendimento profundo do processo de fabricação de embalagens de saquinhos de chá e do envase do produto, realizado via Engenharia de Aplicação, desenvolvemos o LUMIMAX TEA, um material de excelente performance, que superou as expectativas do mercado ao reduzir significativamente as etapas do processo de formação da embalagem, realizado pelo cliente.
"Esse desenvolvimento só foi possível porque dedicamos tempo e recursos para entender o processo do cliente em detalhes, escutar, compreender e buscar a melhor solução em conjunto com ele", explica Liege Garcia, Coordenadora das atividades de Engenharia de Aplicações da Unidade Jacareí. "O cliente acompanhou todo o processo de desenvolvimento do produto e esteve pessoalmente na produção de validação do LUMIMAX TEA. Essa sinergia e troca de conhecimento é crescente e está se tornando, cada vez mais, a marca do nosso trabalho no mercado", completa.
---
Application Engineering
Developing innovative solutions through deep knowledge of the needs, processes and expectations of our customers.
Ahlstrom-Munksjö's mission is to innovate and advance the capabilities of fiber-based materials with the aim of delivering solutions for supply chain efficiency, industrial applications and end-user products. To achieve this result, we count on two fundamental differentials: our passion for improving and innovating - which is also part of our values ​​- and close work and living with our customers - to ensure that we are developing not only products, but solutions for their business.
This is why we have a committed and qualified Research & Development team that, through Application Engineering, seeks to know the processes and the applications of the customers closely. Everything to offer, based on your know-how development and innovation, ideal products and customized for each application, as well as support on technical issues and even suggestions for improvements such as new raw materials and quality processes.
The supply of products with better interaction with each process, always seeking to assign more performance and quality to chain, make our specialty papers. And the Application Engineering activity is extremely important for the emergence of new ideas and for the adaptation of these new products to the needs of the market.
A good example of this interaction occurred at the end of last year in the packaging segment. After an in-depth understanding of the process of manufacturing tea bag packaging and product packaging, carried out through Application Engineering, we developed LUMIMAX TEA, an excellent performance material, which exceeded market expectations by significantly reducing the process steps of the packaging, carried out by the customer.
"This development was only possible because we dedicate the time and resources to understand the customer's process in detail, listen, understand and seek the best solution together with it", explains Liege Garcia, Coordinator of the Applications Engineering activities of Jacareí Unit. "The customer followed the entire product development process and was personally involved in the production of LUMIMAX TEA validation. This synergy and exchange of knowledge is growing and is becoming, increasingly, the mark of our work in the market", she adds.