Jacareí plant among the best
Ahlstrom-Munksjö's Jacareí plant is elected one of the 150 best companies to work for in Brazil.



This ranking is published annually by Você S/A magazine, for more than 20 years and is one of the most relevant in Brazil. The best companies are elected after a thorough evaluation of their people management, made by experts from the magazine and from FIA Business School. This work started in early 2017, still as Munksjö, when we were only one plant in Brazil.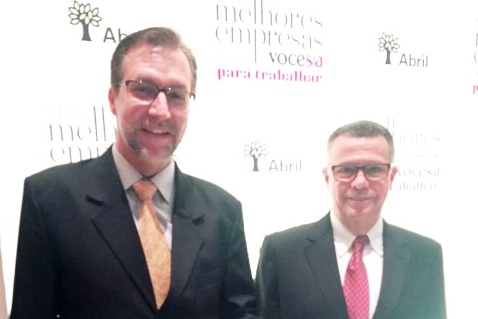 We were expecting a positive result, based on what we got in our Global Engagement Survey last year, but I confess that to figure in this ranking, in our first participation, made me even more proud of being part of this team and in the right direction on people development management", celebrates Valmir Piton (in the picture on the right), VP Coated Specialties Business Unit and Managing Director of Ahlstrom-Munksjö in Brazil.
In order to be one of the 150 best companies to work for, Jacareí plant went through three stages of evaluation, made by experts from Você S/A magazine and FIA Business School:
An electronic and anonymous survey with all employees of the plant, which required at least 75% of respondents
Analysis of all practices of people management, health, safety and sustainability of the plant
Interview of a journalist from Você S/A magazine with several blue and white collar employees, personally, in Jacareí plant.
"Next year, we plan to participate again, this time with the two units we have in Brasil, Jacareí and Louveira, so we can check where we have improved and what we can still develop after the merger process", said Marcos Galetti (on left), HR Manager