Consumidores buscam embalagens biodegradáveis, recicláveis e provenientes de fontes renováveis
(check out the English version below)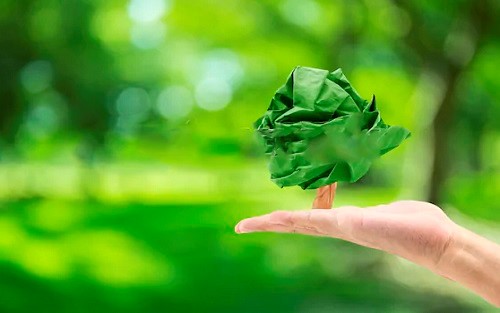 As pessoas estão em constante mudança, bem como seus perfis de consumo. Nesse sentido, é possível notar uma nova tendência, uma busca por materiais mais naturais, simples e que tragam o conceito de sustentabilidade desde o início de seu desenvolvimento.
Com as empresas, não é diferente: muitas já buscam matérias sustentáveis, como o papel com barreira para suas embalagens flexíveis e, em alguns casos, até alterando a formulação de seus produtos para adequar a utilização de um substrato mais sustentável na embalagem.
Nós fazemos parte deste movimento, encontrando soluções junto ao cliente e à cadeia produtiva para a substituição de materiais de difícil decomposição e reciclagem por papel, que é mais sustentável e também uma solução para embalagens com propriedades físicas e mecânicas que ressaltam o produto na gôndola dos mercados.
Além das características intrínsecas do papel, como a biodegradabilidade, reciclabilidade e proveniência de fonte renovável, as soluções da Ahlstrom-Munksjö também têm alta qualidade de impressão, excelente opacidade, ausência de quebra nas dobras e ótimas estruturas físicas e mecânicas, que garantem alta performance no processo de conversão e deixam a embalagem com um excelente aspecto visual.
A empresa conta também com expertise técnico, centros de pesquisas e ativos para desenvolver barreiras sustentáveis diversas, contra vapor d'água, umidade, gordura, entre outras, garantindo a integridade dos produtos acondicionados nas embalagens feitas com o nosso papel, mantendo o seu shelf life.
Entendemos a necessidade do mercado e estamos próximos a nossos clientes e suas cadeias produtivas para criar parcerias e desenvolver, juntos, soluções personalizadas para acompanhar a tendência sustentável do segmento de embalagem. A Ahlstrom-Munksjö está preparada para o futuro – e ele é papel!
---
End users are looking for package solutions that are biodegradable, recyclable and renewable
People are constantly changing as well as their consumption habits. In this sense, it is possible to notice a new trend, a search for more natural and simple materials, bringing the concept of sustainability from the beginning of products development.
With companies it is no different: many are already looking for sustainable materials such as barrier paper for their flexible packaging and, in some cases, even changing the formulation of their products to fit the use of a more sustainable substrate in the packaging.
We are part of this movement, finding solutions together with the customer and the production chain for the replacement of difficult decomposition and recycling materials for paper, which is more sustainable and a solution for packaging with physical and mechanical properties that highlight the product in the markets shelves.
In addition to the intrinsic characteristics of paper such as biodegradability, recyclability and renewable source, Ahlstrom-Munksjö solutions also have high print quality, excellent opacity, no folding crack and optimum physical and mechanical structures that guarantee high performance in the conversion process and gives the packaging an excellent visual appearance.
The company also has technical expertise, research centers and assets to develop various sustainable barriers like water vapor, moisture, grease, among others, guaranteeing the integrity of the products packed in our paper, maintaining its shelf life.
We understand the need of the market and we are close to our customers and their productive chains to create partnerships and develop, together, customized solutions to follow the sustainable trend of the packaging segment. Ahlstrom-Munksjö is prepared for the future - and it's paper!