Ahlstrom-Munksjö Brasil lança novo programa voltado para quem está no inicio da carreira
(check out the English version below)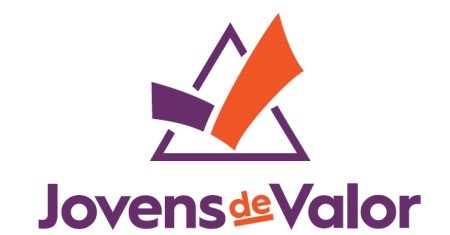 O programa de desenvolvimento é voltado a aprendizes e estagiários e conta com uma programação de atividades composta por treinamentos específicos para esse público, plano de estágio, avaliações trimestrais, visitas às plantas brasileiras entre ouras.
Em outubro, os jovens talentos foram convidados para uma conversa com Valmir Piton, diretor presidente da Ahlstrom-Munksjö Brasil, e Marcos Galetti, gerente executivo de RH, para conhecerem melhor as etapas do programa e, é claro, se aproximarem e receberem dicas desses executivos, como parte do processo de desenvolvimento.
"Foi muito legal, não sabia que eles estavam desenvolvendo tanta coisa pensando em nós", comenta Amanda Thome, estagiária do Financeiro. "Eles realmente estão preocupados com nosso desenvolvimento, não é algo que se vê em qualquer empresa", reforça Guilherme Rondon, estagiário de Compras.
"As pessoas compõem um dos pilares de sustentabilidade da Ahlstrom-Munksjö. Acreditamos que elas são a chave do desenvolvimento do nosso negócio, nosso maior patrimônio", explica Galetti. "Além disso, valorizamos a entrada de pessoas jovens, com um olhar diferente e inovador na nossa rotina. Sem dúvida, com base na nossa experiência, temos muito à ensinar, mas mais ainda para aprender", completa o gerente de RH.
---
Ahlstrom-Munksjö Brazil launches new program for those in the beginning of the career
The development program is aimed at apprentices and interns and has a row of activities composed of specific training for this audience, internship plan, quarterly evaluations, visits to Brazilian plants between others.
In October, the young talents were invited to a meeting with Ahlstrom-Munksjö Brazil CEO, Valmir Piton, and Marcos Galetti, executive manager of HR, to learn more about the program's stages and, of course, to approach and receive tips from them, as part of the development process.
"It was really cool, I didn't know they were developing so much thinking about us", says Amanda Thome, Financial Intern. "They are really worried about our development, it's not something that you see in every company", reinforces Guilherme Rondon, Purchases intern.
"People are one of Ahlstrom-Munksjö's sustainability pillars. We believe that they are the key to the development of our business, our greatest asset", explains Galetti. "In addition, we value the entrance of young people, with a different and innovative perspective in our routine. Undoubtedly, based on our experience, we have much to teach, but more to learn", completes the HR manager.