Qualidade e sustentabilidade começam no sistema integrado de gestão
Entenda como a Ahlstrom-Munksjö garante a integridade dos seus produtos, processos e pessoas.
(see English version below)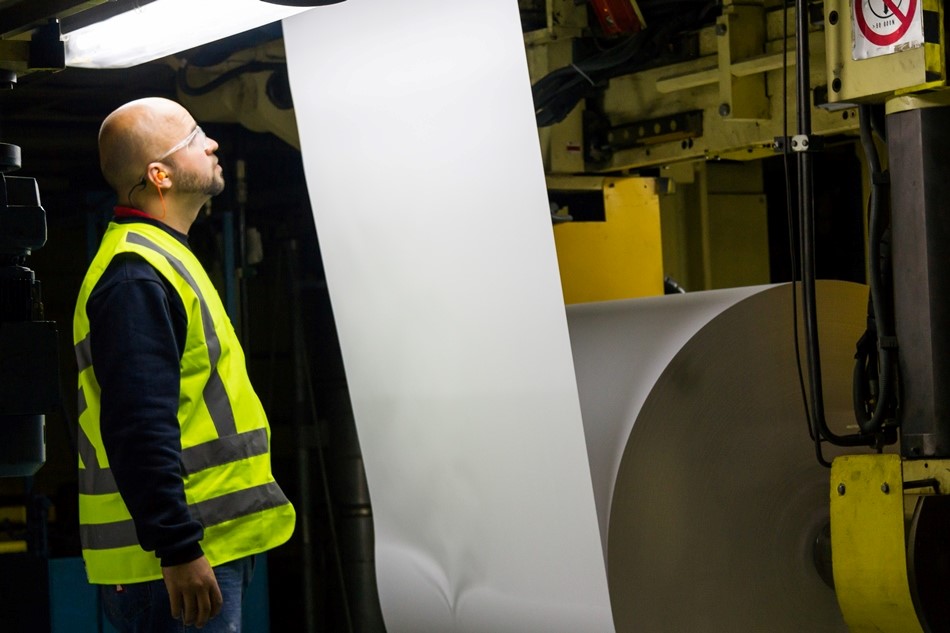 O primeiro passo para se oferecer produtos diferenciados é cuidar do que vem antes deles: a compra de matérias-primas, os processos de produção e, principalmente, as pessoas envolvidas em cada uma dessas etapas, até chegarmos ao consumidor final. É com essa mentalidade que a Ahlstrom-Munksjö gere seus negócios e é por isso que a empresa faz questão de buscar certificações que atestem que todos os processos estão sendo seguidos de forma a garantir a integridade dos nossos produtos, processos e pessoas.
Atualmente, a Unidade Jacareí conta com as certificações ISO 9001, ISO 14001, OHSAS 18001, ISO 50001 e FSC. Quem não conhece muito dessas normas pode achar que não passam de um conjunto de siglas que tem pouco ou nenhum impacto no produto final, mas não é bem assim. É por meio delas que podemos garantir que o nosso papel está sendo desenvolvido dentro dos mais rigorosos padrões de qualidade (ISO 9001), em um ambiente saudável e seguro para os nossos colaboradores (OHSAS 18001), causando o menor impacto possível ao meio ambiente (ISO 14001) – inclusive com um olhar específico para a gestão da energia (ISO 50001) – e assegurando que a madeira que deu origem à celulose que utilizamos no nosso processo produtivo não teve origem em áreas de desmatamento e/ou contou com trabalho infantil ou escravo (FSC) entre outros riscos.
Temos a certeza de que, assim como nós, nossos clientes também se preocupam com a sustentabilidade, em todas as suas esferas – social, ambiental e econômica – e procuramos fazer a nossa parte, não apenas no Brasil, mas em todas as nossas mais de 40 unidades distribuídas pelo mundo. Além das certificações, disponíveis para consulta no nosso site, temos como referência de modelo de gestão nossa Política de Qualidade e Sustentabilidade. Para conhecê-la, clique aqui.
---
Quality and sustainability start in the integrated management system
Understand how Ahlstrom-Munksjö guarantees the integrity of its products, processes and people.
The first step in offering differentiated products is to take care of what comes before them: the purchase of raw materials, production processes and especially the people involved in each of these stages, until we reach the final consumer. It is with this mentality that Ahlstrom-Munksjö manages its business and that is why the company is keen to seek certifications that attest that all processes are being followed in order to ensure the integrity of our products, processes and people.
Jacareí Unit currently has ISO 9001, ISO 14001, OHSAS 18001, ISO 50001 and FSC certifications. Those who do not know much about these standards may think that they are no more than a set of acronyms that have little or no impact on the final product, but it is not so. It is through these that we can guarantee that our role is being developed within the most rigorous quality standards (ISO 9001), in a healthy and safe environment for our employees (OHSAS 18001), causing the least possible impact on the environment (ISO 14001) - and with a specific focus on energy management (ISO 50001) - and ensuring that the wood that gave rise to the pulp we use in our production process did not originate in deforestation areas and/or had child labor or slave (FSC) among other risks.
We are sure that, like us, our customers also care about sustainability in all its spheres - social, environmental and economic - and we try to do our part, not only in Brazil, but in all our over 40 units distributed around the world. In addition to the certifications, available for consultation on our site, we have as reference model management our Quality and Sustainability Policy.