Specialties Sustainability Journey
Driving innovative and sustainable solutions for everyday applications.
Sustainability needs to be custom-sized: what is sustainable for one process or one product might not be the best fit for the next. At Ahlstrom-Munksjö, we aim to find the best solutions for each specific product or solution we provide.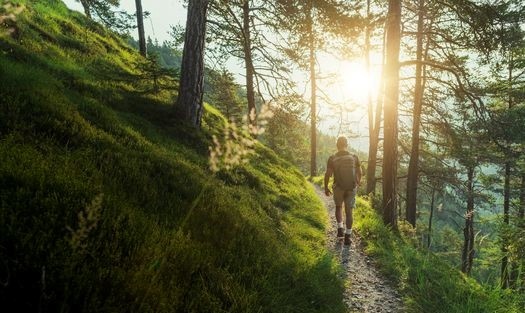 Over the course of the next few months, we invite you on a journey to discover the many ways we thrive to create a more sustainable everyday life in the Ahlstrom-Munksjö Specialties Business Area.
Specialties provide a wide range of advanced paper and nonwovens used in everyday products. Whether it means developing new products, deploying renewable energy solutions or using smart and biodegradable materials, we will take you through some powerful initiatives that are taking place in our Business Area to drive innovative and sustainable solutions for everyday products.
In our first article, we thought you'd like to hear our passionate leaders on how they think about sustainability and how it affects their business:
Noël, VP R&D Foodpack "We have great ambitions both on our site management and new more sustainable products; in fact sustainability is one of our main drivers for innovation".
Lionel, VP Medical BU "We design lighter basis weight products that protect lives with the highest level of barrier protection".
Brian, VP Foodpack BU "In foodpack, a big part of our sustainability efforts takes place in the product design: we aim to provide solutions that have responsible end of life options like compostability".
Laia, VP Advanced Liquid Technologies "Through all our diverse applications we have one goal: the one to protect human life whether by making the process to diagnose a disease faster or making sure the foods we eat are safe".
Vesa, VP Tape BU "We have developed and patented a production method: plastic-free and compostable fiber-based tapes are coming!".
Stuart, VP Beverage BU "We has been quite active in forward looking solutions to protect the planet: we have invested in our PLA machine (Poly Lactic Acid) more than 10 years ago; that has allowed us to provide biodegradable and compostable solutions for the tea and coffee businesses".
Omar Hoek, EVP of the Specialties Business Area, sums it up: "Our company is committed to a more sustainable world. Our slogan "imagine fiber" is a symbol of pushing the boundaries of what is possible today and developing innovative sustainable solutions."
So fasten your seatbelts and join the adventure: read on about our everyday solutions that contribute to a positive impact on the environment!
Ahlstrom-Munksjö Oyj
For more information, please contact: specialties (a) ahlstrom-munksjo.com
Ahlstrom-Munksjö's Specialties Business Area provides a wide range of advanced paper and nonwovens used in everyday products:
Our sustainable flexible packaging materials are there to cook, pack, wrap and protect food and non-food consumer goods
Our filter webs help to reveal all the right flavors of tea and coffee
Our quality label and graphic papers open creative opportunities; whether for bottle labelling, envelop windows or repositionable notes
Our single-use medical fabrics safeguard staff and patients against infections
Our quality masking tape backings help to execute perfect paint jobs
Our water purification, laboratory filtration, life science and food processing filtration advanced liquid technologies help make the world a safer place