Trinitex® Advance
Trinitex® Advance is an ingredient technology, platform product, designed to "Purify Air" for Industrial Filtration applications.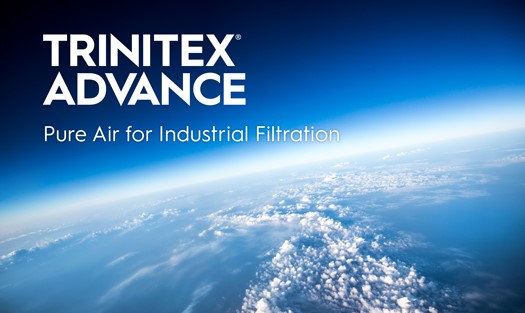 From this platform, a family of products will be built over time, delivering defined customer benefits in different market sectors.
Trinitex® Advance W3200
Created by Ahlstrom-Munksjö specifically for the power generation market, Trinitex® Advance W3200 is a unique gas turbine filtration product, designed for pulse jet applications to deliver EN1822 Efficiency E12 Class.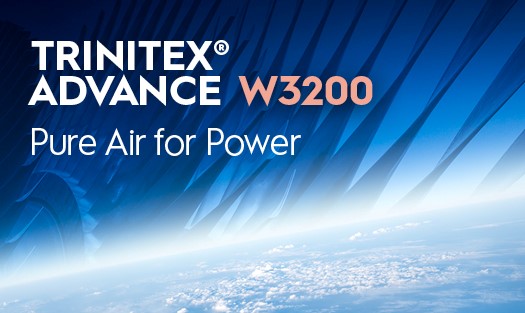 Customer benefits:
Exceptionally high particulate removal efficiency – delivering unrivalled protection of the gas turbine against corrosion and fouling
Better performance in humid environments preventing liquid water ingress through filters – reducing penetration of waterborne salts and limiting pressure drop peaks during conditions of high humidity
Higher performance in industrial environments – preventing oil droplets penetrating through the filter, reducing clogging effect from soot and sticky particles
Better media durability and extended pulse jet cleaning properties – delivering longer filter lifetime in demanding environmental conditions
Trinitex® Advance W3000
Trinitex® W3000 is the first product on the Trinitex® Advance platform, designed to purify air industrial applications.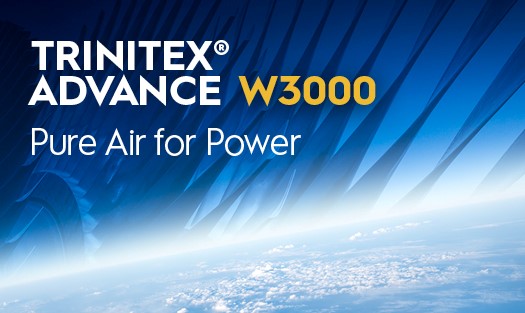 Trinitex® Advance W3000 is a unique offering for pulse jet applications. Delivering Pure Air for Power, Trinitex® Advance W3000 has the ability to combine E10 efficiencies, whilst delivering highest protection of the gas turbine in all demanding environmental conditions.
Customer benefits:
Higher particulate removal efficiency –reducing corrosion and delivering better protection of the turbine against dust particles and salt
Higher efficiency at the equivalent level of pressure drop – helping to maximize output and minimize energy consumption
Better performance in humid environments preventing liquid water ingress through filters – reducing penetration of waterborne salts and limiting pressure drop peaks during conditions of high humidity
Better media durability and extended pulse jet cleaning properties – delivering longer filter lifetime in demanding environmental conditions

For more information, please contact us: filtration@ahlstrom-munksjo.com