Ahlstrom-Munksjö filter media keeps on supporting innovation in face masks
As colder months are around the corner, face masks are taken to the next level. Read about our filter media being included in the new line of neck warmers by BUFF®, combining safety and warmth.
As the global population continues to struggle with the spread of COVID-19, the role of face masks remains unvaried in the fight against the pandemic. Wearing one is key in terms of protection.
The warm summer days will soon be a far away memory in the Northern hemisphere and, as temperatures drop and the colder season approaches, we might be wondering how to keep us safe and, at the same time, warm in the days to come.
As we keep on innovating and improving the performance of our products, our single-use filter media for reusable face masks finds now a new, ingenious end-application: a neck warmer which has the same protective features of a reusable face mask.
The Spanish brand BUFF® has recently launched the BUFF® Filter Tube, an innovative product combining quality, comfort and a high level of protection thanks to Ahlstrom-Munksjö's three-layer certified replacement filters which can be inserted in the inside pocket of the neck warmer. All these features on top of its ability to keep us warm through the colder months.
These new products join the BUFF® Filter family, an addition to the reusable face masks which also contain replaceable filter media developed by Ahlstrom-Munksjö.
"This new product by BUFF® is a great example of the level of innovation needed to meet emerging needs. We, at Ahlstrom-Munksjö support this objective by continuing to leverage on our capabilities and supply new solutions to our customers and partners" says Laia Guarro, VP Liquid Technologies.
Visit www.buff.com to discover the full range!
About Ahlstrom-Munksjö replaceable filter media for reusable face masks
Our single-use filter media developed for reusable face masks are composed of three combined layers meeting EN14683:2019 Type I & II standards and offering 98% Bacterial Filtration Efficiency (BFE).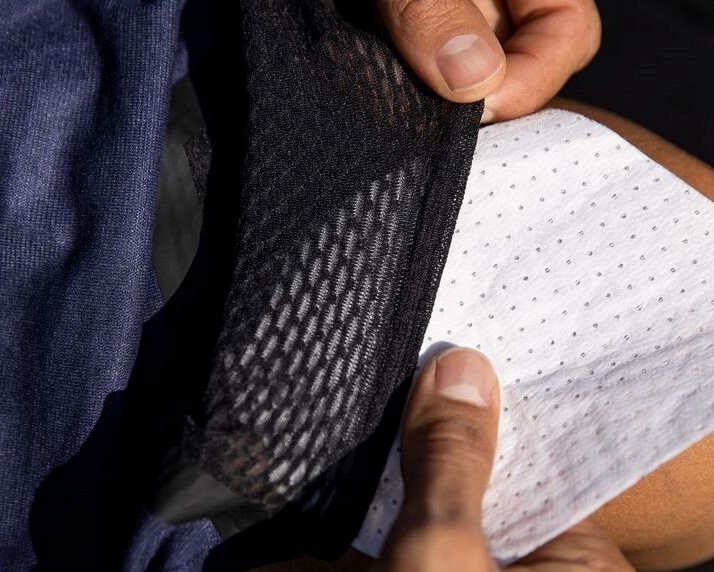 About BUFF®
The origins of BUFF® brand are in Igualada, Spain and in the passion for motorcycling cultivated by the company's founder Joan Rojas. Almost 30 years ago, Rojas's urban lifestyle and love of sports inspired him to create the mother of all multifunctional tubular wipes, the BUFF® Original headware. Today, the product range is much broader and offers a wide variety of accessories for extreme sportspeople, for fans of running, yoga and diverse outdoor activities, as well as for the urban lifestyle. With products currently available in over 60 countries, BUFF®'s mission is to provide high-quality accessories in innovative design. Stocking caps, scarves, running wear, caps and more are designed at the Catalonian headquarters. And 90% of these products are manufactured in the region. Environmental protection and sustainability in production and materials are part of BUFF®'s DNA, so recycled polyester and certified merino wool are integral components in the collection.