Ahlstrom-Munksjö fights the COVID-19 pandemic by expanding the production of face mask materials to machines normally used for industrial filtration materials
In response to the exponential spread of the COVID-19 virus in Northern Italy at the end of February, a team at Ahlstrom-Munksjö's Turin plant started to evaluate what they could do to support the safety and wellbeing of employees and local communities.
"Thanks to our long experience in fiber-based solutions and our intensive collaboration with local partners, we successfully commercialized a protective face mask material to be used in the fight against the COVID-19 pandemic. We achieved this only in a couple of weeks. Our seamless cooperation makes me extremely proud of the team, and it feels great to be part of such an important work," says Giuseppe Costa, Vice President EMEA and Asia Filtration.
During March, the number of requests from customers and local authorities increased massively as the pressing need for personal protection rose and the situation became critical across Europe.
The idea of constructing face mask material in Turin was based on previous years' experience and the manufacturing capability in place today. The team picked up its knowledge in fine fibers from past years and combined this experience with its current business orientation, which is liquid filtration in long-life filter media for gasoline and oil, as well as air filtration for gas turbines. In both product segments, Ahlstrom-Munksjö holds a leading position. The technology used is unique and the machine is capable of also producing other products with very fine fibers. It allows constructing different polymers with mechanical protection thanks to a very fine pore distribution that is better than what is currently available on the market.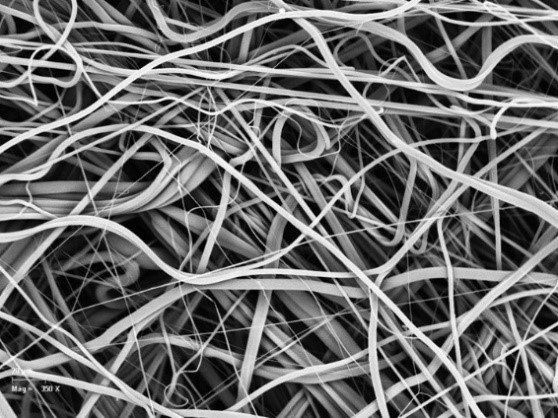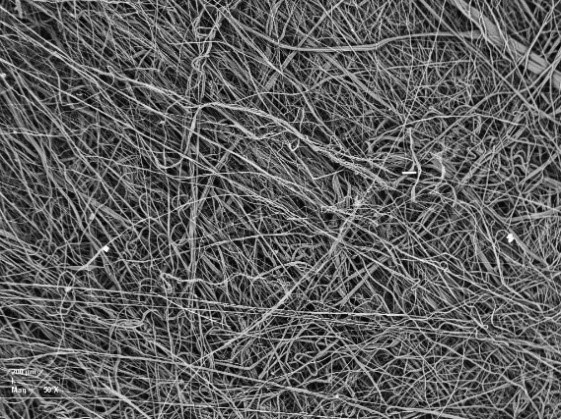 Fine fiber protective web in nano range. These two different magnifications show how the web can work mechanically and partly electrostatically.
Collaboration between Ahlstrom-Munksjö and local partners enabled converting and assembling of fabrics into face masks only in few days. The final product is made of fine fiber filter media which protects the people and a prefilter which gives softness and ergonomic property. The fine fiber filter media is produced in the Turin plant and the prefilter at the company's Brignoud plant in France.
First orders were received in the middle of March and the team is now targeting to ramp up the fabrics production significantly. The production supplements Ahlstrom-Munksjö's existing product offering in the Medical business and brings very much needed additional production capacity to the market.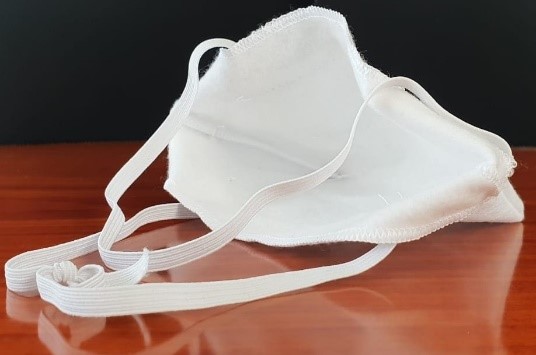 The final face mask made of fine fiber.
Positive impact from community engagement
Ahlstrom-Munksjö aims to build long-term relationships with local communities where its production sites are located. The company can contribute to the well-being of its employees and support local supply chains. Over time, effective community engagement opens up possibilities for productive collaborations and partnerships.
The fine fiber project is a good example of excellent community engagement as it has deepened Ahlstrom-Munksjö's collaboration with the universities of Turin, Milan and Bologna. The collaboration has resulted in Ahlstrom-Munksjö providing materials and testing capacity at its Turin plant for all local authorities' requests, which strive to ensure the quality of third-party masks. Turin plant has also donated fine fiber fabrics to the local communities.
"As we are a big company in an area where there are many small villages, we wanted to contribute to the communities and donate some fine fiber fabrics for two town halls, so that local small manufacturers were able to produce face mask for their employees or for the people working in hospitals," tells Giuseppe Costa.