Ahlstrom-Munksjö Milestones with Kent Williamson
Kent Williamson has worked within the Ahlstrom-Munksjö family for more than 30 years (and no, that is not a typo) – three, zero! From the comings and goings of five U.S presidents to the toppling of the Berlin Wall – there have certainly been some major global events during this time frame. However, what sticks out most for Kent are the events you won't find in a national newspaper: how he proposed to his wife; the birth of his two sons; the cultures and friendships he was exposed to through his work over the years.
Here, Kent shares his Ahlstrom-Munksjö milestones.
1989-1996
Technical Director/Quality Manager – Chattanooga, TN
Between my junior and senior years in college, I married my high school sweetheart, Lisa. Going into my senior year I had so many labs and projects that I told her I would not be able to see her very often unless she wanted to get married. She said ok…and we did that very summer! And that's how that happened. So romantic, huh? 😊
After graduating from North Carolina State University we decided to adventure out so we made a big move from North Carolina to Louisiana where I worked as a process engineer in a very large integrated pulp and paper mill. After nine months, a recruiter reached out to me on behalf of a company named Ahlstrom. Interesting, but in the university studying pulp and paper we did not learn about specialty paper, only large integrated companies like International, Weyerhaeuser, GP, etc.
I started work a few months later in the Chattanooga filtration plant as the quality manager and was very curious about the industry. Our initial Quality Management System was being implemented and I was involved in writing the quality manual, many new procedures and learned the auditing world of ISO Standards. Say what you do and do what you say! After a few years of managing quality, I became intrigued with the design of the media and started supporting the Product Development (PD) team to run trials in the plant. I immediately knew PD was the path I wanted to take.
Soon after I was given additional responsibilities as Technical Director. During these years Lisa and I also started our family with Troy born in 1992 and Reed in '95.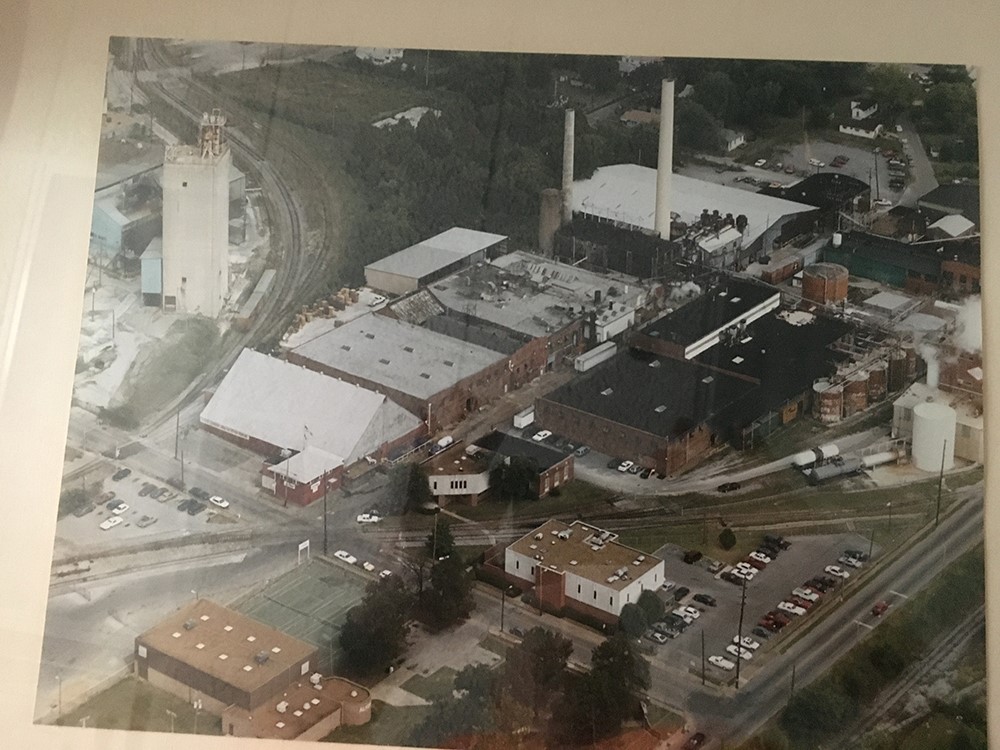 1996-2002
Director of Research and Development, North America – Chattanooga, TN
During my quality and technical time in the plant, I developed a penchant for interacting with customers and relating their input back into the plant environment. John Gilbert, who was recognized as having sold more filtration paper than anyone in the world, was retiring and I was asked if I would like to move into sales and take over the Wix account. It was a chance for customer interaction at a whole new level and I was excited.
However, just as this was unfolding our Director of Research and Development (R&D) decided to make a move and I was asked to take that position instead. And I was even more excited! It was during this time Ahlstrom made an acquisition to purchase the portfolio of filtration products from a competitor, Fibermark. I spent a great deal of time working with our customers and our plants to successfully transfer all Fibermark grades, 10K MT, into Ahlstrom production facilities. I think this is where I learned most about working in teams to get a large priority project accomplished and I learned so much about filter design, media processing and filter testing.
It was a major task but one I look back on with much satisfaction. And I was unaware that such an R&D position would lead to even more customer interaction and travel than most of our sales team even experienced. It was such a great learning opportunity.
2002-2008
Vice President of Technology, North America – Chattanooga, TN
Ahlstrom made the investment to grow our North America capacity and thus our Taylorville, Illinois site was born. With the added capacity and even though efforts were made to identify products to keep the Chattanooga facility viable the decision was made to transfer all grades to Madisonville and Taylorville and shut down the Chattanooga plant. Again, I was knee-deep in a large project which required constant customer interaction. Customer relations at this point became second nature. I will add that it was the interaction and getting to know so many people on a personal level, the engineers, quality personnel, production teams and purchasing folks that made this possible. As the success of Taylorville took hold the filtration business relocated from Chattanooga to Madisonville, Kentucky. My family made the move to Madisonville where we lived for three years. Ahlstrom also opened a new corporate office with Sales, PD and NA Management located together at the Madisonville production site. My family ultimately relocated to Nashville, Tennessee – where we have now lived for 15 years.
2008-2013
Vice President, Product Development and Innovation, Filtration Division – Madisonville, KY
In 2008 I was afforded the opportunity to take a larger global role in PD for the Filtration Division. Even though I had traveled internationally a few times, I was now visiting all our filtration sites working with the global team as well as the central research center in Pont-Eveque and visiting key accounts around the globe. I'm sure we accomplished some technical goals but what left the biggest impression on me was experiencing the different cultures and specifically all the great friendships that I made with so many great co-workers. Growing up in a small town of 1000 people in North Carolina I never dreamed I'd have the opportunity to travel and see so much of the world. During this time my two boys went through high school where they both excelled in academics and enjoyed music, participating in the concert and marching bands. Troy played the trombone and Reed the trumpet and we spent many Saturdays watching them participate in marching band competitions. I played the tenor saxophone but was not good enough for us to launch a music career as "The Williamson Trio" 😊.
2014-present
Head of Product Development/Quality, Americas, Filtration and Performance
Thinking back on all the years with Ahlstrom-Munksjö, it is impressive to think of all the innovations and new products I have seen introduced throughout the company. We have had many in Filtration. If it becomes a company priority, there is a high likelihood a solution will be found. We have so many talented and dedicated people who just get to work finding answers. I meet people all the time who ask me how I can manage to work for the same company for so long and how it's just not that common anymore. For me, it's the fact that each day is different and there is always a new challenge around the corner. I mean this literally.
The technologies we support keep moving forward and with them inquiries for new and improved products are endless. Tackling these challenges is what keeps me motivated. I personally take great pride in knowing that my work and the teams I get to work with on a daily basis are making a difference. Our products in Filtration do indeed make the world a cleaner and better place. To this day I am thankful for that phone call from the recruiter that lead me to Ahlstrom.
Troy is now engaged to get married to a wonderful young lady, Jenny, and is successful in his career working for the State of Tennessee in the budget office. Reed is a few years into his career working for the US Government focused on computer programming with a defense contractor. I am so proud of them. My wife Lisa loves studying our family genealogy. No surprises for us…our family lineage is mostly from England and Germany with numerous other countries blended in and she keeps finding details of our forefathers 5 and 6 generations back! It is quite fascinating.
In 1886 my great grandfather, Conrad Kempel, came from Germany when he was 12 years old on a sail/steamship called Pennland that originated out of Antwerp, Belgium and arrived in New York City. He and his family were under contract to be laborers on a farm in North Carolina where two years later they bought land and farmed for themselves. The Pennland ship was manufactured in Glasgow, Scotland in 1870 and made her last voyage in September 1903 from Philadelphia to Antwerp and was then scrapped in Italy. Just some fun facts.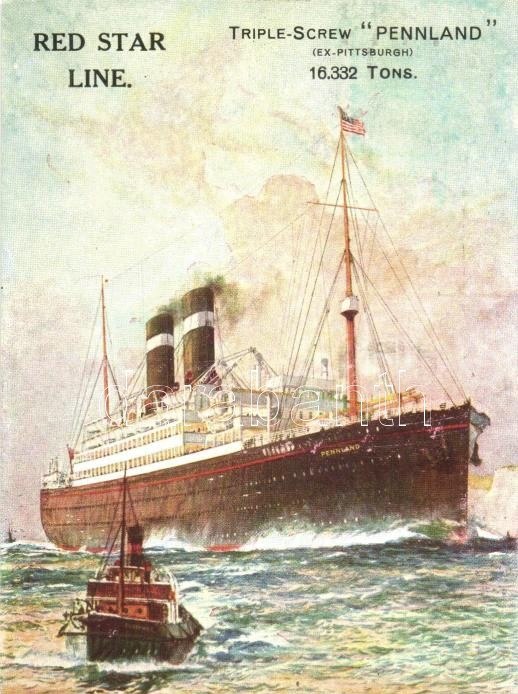 To all my fellow co-workers my main message to you is to always stay positive and enjoy one another. Enjoy your work. Enjoy your family. We all have ups and downs but I believe that what happens is going to happen so why not be happy and enjoy life. And never forget where you came from.
Careers at Ahlstrom-Munksjö
Looking to take the next step in your career – or maybe start a new one? At Ahlstrom-Munksjö we have positions in various fields in locations across the globe.
View our open positions today