Ahlstrom-Munksjö Milestones with Willy Bordignon
Willy Davis Bordignon began his career with us in 1995. Here now, as Vice-President of Filtration & Performance for the Americas, he reflects on the past quarter of a century – from countless learning and development opportunities to moving to a new job, home and hemisphere in 2014.
Here, Willy shares his Ahlstrom-Munksjö milestones.
(1995-1997) Sourcing / Export & Import Supervisor – Ahlstrom Louveira
I started working in Ahlstrom one week after the acquisition of the Louveira Plant in Brazil. My first job in there was in sourcing – mainly buying raw material and all the other goods and services. On top of that I was also in charge of the import/export processes of raw materials and finished goods. At the time, I knew of Ahlstrom because my father was working in Avery where Ahlstrom products were used a lot.
I started work on my birthday and recall I was very happy and excited as this was my first "real job" after graduation and I had a lot of expectations. The plant was very small so I needed to wear several hats at one time – which is how I also started doing Sales for the export market! This meant several trips in South America discovering new places, customers and markets. It was a great experience.
(1997-1999) Sales Manager – Ahlstrom Louveira
In 1997, after some organizational changes, I had to make a choice between staying in Sourcing or moving to Sales. I chose the latter and, with that, took responsibility for both the domestic market in Brazil and the Export Market. It was a great learning experience as the market was growing in South America with Ahlstrom leveraging on different Filtration technologies allowing for market share gains.
(1999-2005) Sales Director – Ahlstrom Louveira
With the growth in Sales volumes, there was a need to increase the size of the organization and add more resources in Customer Service and Sales. During this phase I began managing more people and started to learn more leadership skills.
(2005-2009) General Manager – Ahlstrom Louveira
When Ahlstrom started to grow in Brazil (in different business areas beyond Filtration) I moved to the position of General Manager with full responsibility of the Louveira Plant. It was a great time for my personal development as I was learning new things almost everyday and I received great support from my peers and managers. During this period, the plant developed a lot – with new investments to increase capacity, gaining market share as well as becoming a big benchmark in Continuous Improvement.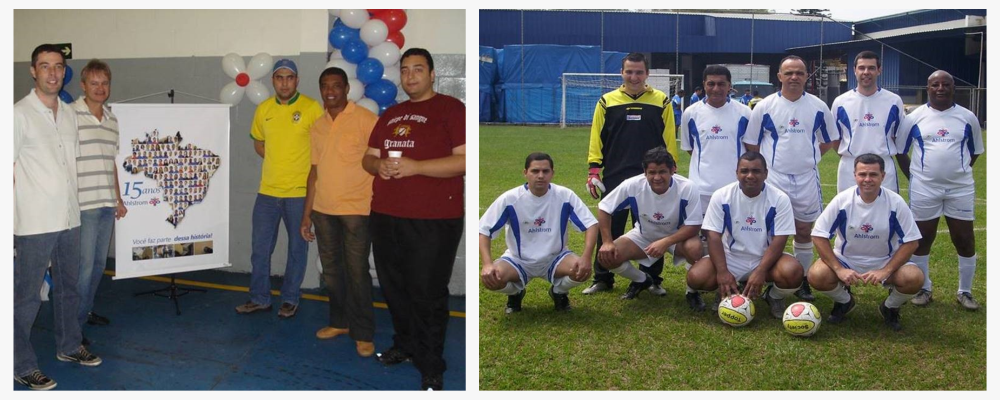 Willy and his colleagues celebrating 15 years of Ahlstrom Louveira in 2010
(Willy is far left in pic 1 and top, second from right in pic 2)
(2009-2011) Vice-President Filtration, South America – Ahlstrom Louveira
After reaching a reasonable size, the business in South America started to report to the Business Area – resulting in a promotion for me and the chance of joining the Management Team. Being part of the team was another fantastic learning opportunity for me. Interacting and learning from more experienced peers was key to my leadership skills development. During this period, I also had the opportunity to manage the Paulinia Wipes plant, where I learned a lot about a completely different market.
(2011-2014) Vice-President Product Development / Product Management, Filtration – Ahlstrom Louveira / USA
When Ahlstrom moved to a matrix organization there was a big change in all Business Areas. During that period, I took the responsibility of managing Product Development in Filtration. It was a completely new challenge to manage so many skilled R&D teams in Asia, Europe and the Americas – it was not easy and required a lot of traveling.
In 2014 I moved with the family from Brazil to USA. It was certainly not an easy decision as it meant putting family life out of balance (for all of us). The first year was particularly difficult but we were all in it together and we saw it as an exciting adventure. I am thankful to have had the support from my wife Marcia and my daughters Giulia & Livia (both then and now).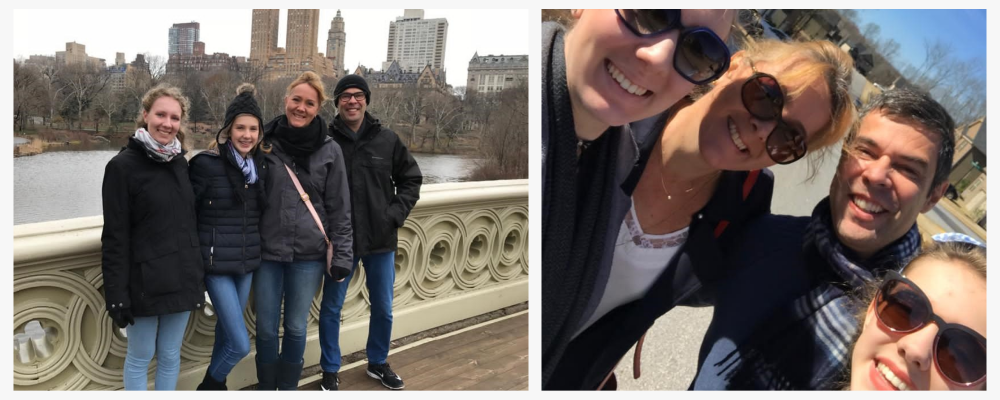 Willy and his family
(2014-2015) Vice-President Sales Filtration – Ahlstrom Filtration / USA
As Ahlstrom started to move back from a Matrix to more traditional organization for the Business Areas, I changed back to Sales (mainly managing the Filtration Sales Organization in the Americas). It was a very important step towards learning more about the customers and building a network in US.
(2015-present) Vice-President Filtration & Performance Americas – Ahlstrom Filtration / USA
With the BU model in place I took the position to manage the Filtration Americas (Madisonville, Taylorville and Louveira plants). It has been a very nice journey with many challenges and many success stories thanks to the great team we have working at the three plants.
Careers at Ahlstrom-Munksjö
Looking to take the next step in your career – or maybe start a new one? At Ahlstrom-Munksjö we have positions in various fields in locations across the globe.
View our open positions today