Ahlstrom-Munksjö's fiber-based solutions perform vital functions in energy storage applications for a more sustainable everyday life
It's been a year since Ahlstrom-Munksjö launched Forticell®, a product platform specifically designed for energy storage applications. It was the first step in Ahlstrom-Munksjö's journey to address the battery market.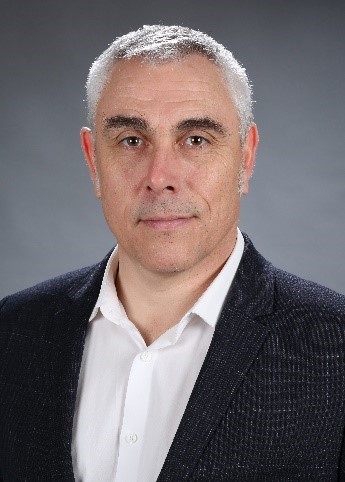 Bertrand Rupin,
Head of Business Development,
Energy Storage at Ahlstrom-Munksjö.
"This year, we have been expanding the promotion of Forticell® LAB and investing in a state-of-the-art line, positioning us as a leading supplier of micro glass filter media and absorbent glass mat separators. At the same time, we have proceeded with the technical ramp-up and are exploring partnerships to - commercialize our fiber-based separator solutions to the lithium-ion battery industry," explained Bertrand Rupin, Head of Business Development, Energy Storage. He is confident that Ahlstrom-Munksjö has a lot to offer to the electrification of our society.
Electrification is a key pillar of energy transition and helping the world to reach carbon neutrality by 2050. Electrification improves energy efficiency since electric equipment is generally more efficient. Power generation could also be significantly decarbonated by moving to renewables sources such as solar and wind. In the larger perspective, electrification supports economic activity and social development, thus contributing to the UN's 7th goal of sustainable development aiming for "access to affordable and clean energy for all".
As the electricity demand increases, so does the need to store electricity for a quick supply. The electricity is stored in batteries from renewable but variable energy sources, such as wind farms or solar panels, to support peak consumption or meet grid frequency regulation, or to operate electric vehicles.
The two most popular battery technologies currently are lead-acid batteries and lithium-ion batteries. Lead-acid batteries have a century-long history in commercial usage. They are reliable and highly recyclable. Lithium-ion batteries, on the other hand, have been developed for the past 20 years and they are applicable to portable solutions. The electrification of the automotive industry is underpinning the constant double-digit growth of lithium-ion battery market.
"Our growth strategy in battery market is based on two pillars: to develop the most extensive range of fiber-based materials from our current assets for the lead-acid battery sector and to introduce to the lithium-ion battery market new and safe technology in the form of thermally stable fiber-based separators," told Bertrand Rupin.
Electrification offers many business opportunities, and it also goes well together with the mission of Ahlstrom-Munksjö "to expand the role of fiber-based solutions for a sustainable everyday life".
"We help our customers to thrive by offering them high-quality fiber-based solutions that perform vital functions in energy storage applications," Rupin explained.
Forticell® LAB solutions for lead-acid battery manufacturers
Forticell® LAB is Ahlstrom-Munksjö's fiber-based product range for the lead-acid battery manufacturers. Forticell® LAB's range of products consists of an absorbent glass mat (AGM) separator, a glass mat reinforcement for film separator, and a large spectrum of pasting products. The strength of the Forticell® LAB offering relies on Ahlstrom-Munksjö's core values of innovation and global capabilities.
| | |
| --- | --- |
| | |
| Winding of the AGM media at the Fabriano plant. | |
"As far as our capabilities are concerned, we have a flexible asset model approach which allows us to pick from a large array of technologies and deliver the best performance and quality for a specific application. This means that we run dedicated platforms for AGM, pasting materials, and glass. Our R&D team plays a crucial role in this approach. As experts of fiber-based technologies, we are eager to develop solutions for our customers to match their needs," said Rupin.
The next essential milestone for Ahlstrom-Munksjö and Forticell® LAB is the startup of a state-of-the-art AGM line in Turin, Italy.
"We are on schedule for the planned start-up by February 2022. This new investment will quadruple our existing micro glass capacity and position Ahlstrom-Munksjö as a leading supplier of micro glass mats and AGM separators," Rupin told.
The Turin plant is Ahlstrom-Munksjö's largest plant manufacturing industrial paper since 1841, in a region very experienced in papermaking. Specialized in filtration media, IATF certified Turin plant has been one of the leading automotive filtration industry suppliers for over 50 years. It is the perfect nest for the new AGM line with the technology and fiber expertise available on-site.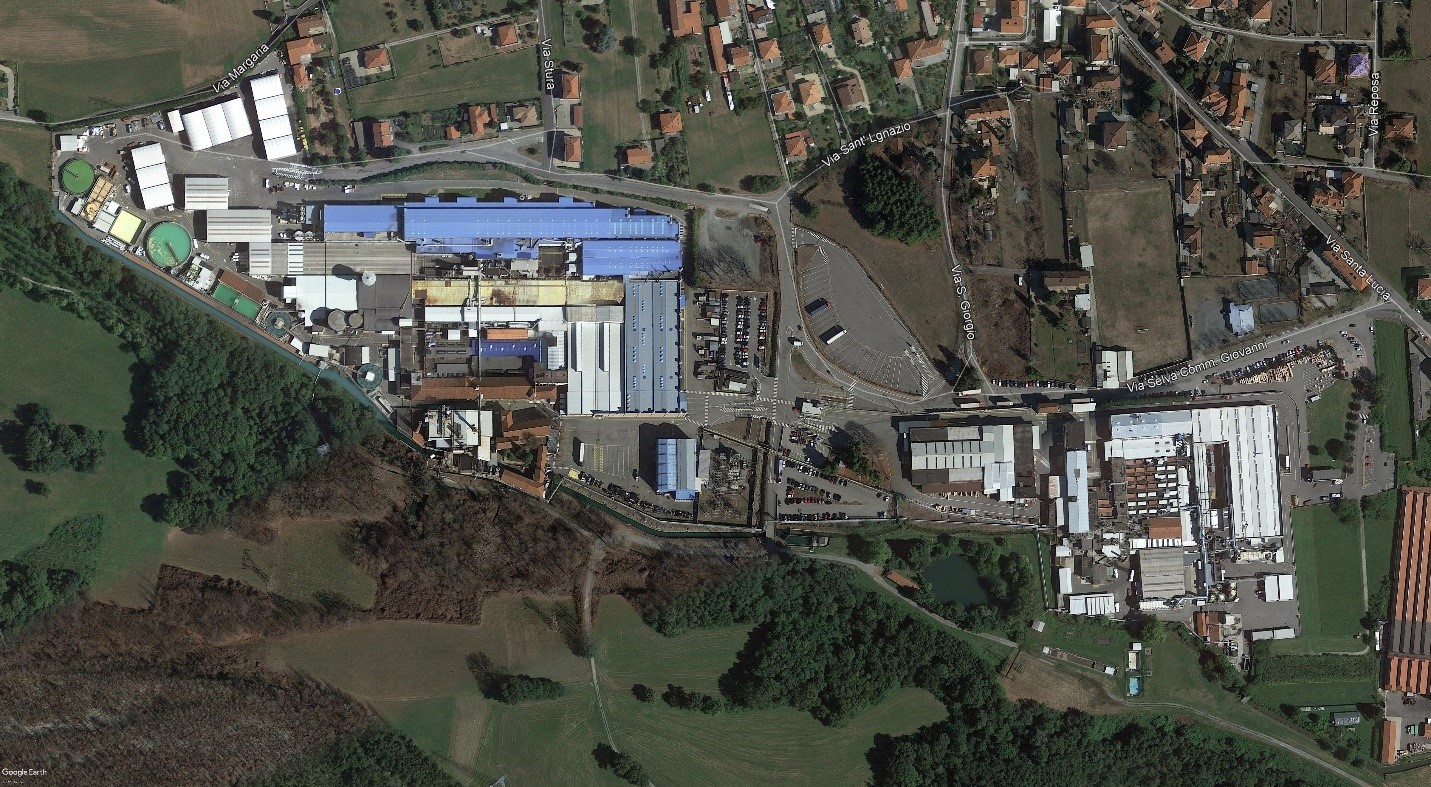 Complete view of the Turin plant where the new AGM line is being constructed.
Developing safer separators for lithium-ion batteries
In lithium-ion batteries, Ahlstrom-Munksjö has been active for several years through its membership in the Soteria consortium. The Soteria consortium gives Ahlstrom-Munksjö access to the intellectual property for the Dreamweaver separator technology: a fiber-based separator thermally stable to improve the safety of lithium-ion batteries.
"Our development work, pre-industrialization trials and lithium-ion cell testing give us confidence that the intrinsic features of our material will contribute to the safety of the overall battery system and improve the separator's processability in the manufacturing chain," explained Rupin.
Ahlstrom-Munksjö's fiber-based separator demonstrates temperature stability and resistance at 200 oC and above, allowing more aggressive and faster drying conditions and the possibility to operate batteries at a higher temperature window beyond any temperature level achieved with current solutions. The separator also demonstrates a much better wettability than standard films, which allows faster filling of the cells and reduces the risk of delamination of the separator.
"We have built cells with our separator and run tests up to 500 cycles. The separator holds well in cells with cathodes: NMC622, NMC523 and NMC811, and this has given us strong confidence in the robustness of our solution up to 1Ah and 1C rate," Rupin explained further.
Slitting operation of
Lithium-Ion separator test material.
Ahlstrom-Munksjö announced the acquisition of a Soteria marketing license in April 2021. The marketing license will allow the company to pursue the development of their separator with various players in the industry on a larger scale. This is evidence of Ahlstrom-Munksjö's determination and confidence in its solution to offer a differentiated separator to the industry.
During 2021, Ahlstrom-Munksjö will expand the promotion of its product range, Forticell® LAB, as well as inform the market about the company's progress related to lithium-ion batteries. Forticell® is the brand of Ahlstrom-Munksjö's product platform dedicated to the battery market.
Read more about Ahlstrom-Munksjö's solutions for