The CIO of the Year, Kristiina Lammila, is convinced that behind every successful CIO is always a great team
Ahlstrom-Munksjö's CIO Kristiina Lammila is trusted, knowledgeable, composed, and people-oriented, told the statement of the jury in October 2021. Kristiina Lammila has been newly named as the CIO of the Year by Tivi, a Finnish magazine for information technology professionals. It's a well-earned recognition after a long career journey with wide-ranging experience from different sectors.
Kristiina says she never planned a career in IT, but she's happy to have "ended up" in the IT sector. The first 15 years of her career she worked in a paper company in many different roles. Following a HR role in Nokia, she began her IT journey in 2005.
"All the experience I had prior to IT has given me valuable experience in leading IT at Ahlstrom-Munksjö," she says.
Kristiina joined Ahlstrom-Munksjö in May 2013. Kristiina says she's especially proud of the effort her team put in the transformation of Ahlstrom IT and later in similar transformation projects related to the merger with Munksjö, and the acquisitions of Expera and Caieiras.
"Through the transformation, Ahlstrom-Munksjö IT has been raised to a level required in a global manufacturing company. Even though there has been some hick-ups during the journey, the targets set for IT have been achieved well."
Another project Kristiina is equally proud of is Stella. Stella is a business platform renewal project that started in 2020. The aim of the project is to introduce renewed business processes and modern systems to create a strong foundation to operate global business effectively and strengthen the customer experience.
"After a few years of preparation, we got Stella approved as business platform renewal," she says.
CIO needs a good and versitile team
According to Kristiina, a good CIO has a wide understanding of different company operations and business overall and is capable of leading not only global operations but also people in versatile teams consisting of own people and partner networks.
Behind every successful CIO is always a great team.
"My IT dream team is the one I have now. The people in the team have versatile experience in both technologies and industries, and they understand matters outside IT. The team consists of open-minded people who are ready to take the extra mile when needed and respect their colleagues and partners in- and outside of the company. My team includes our external partners without whom we would not have been able to transform Ahlstrom-Munksjö's IT over the years and thus fulfill the expectations set for us to enable company transformation," Kristiina sums up her dream team.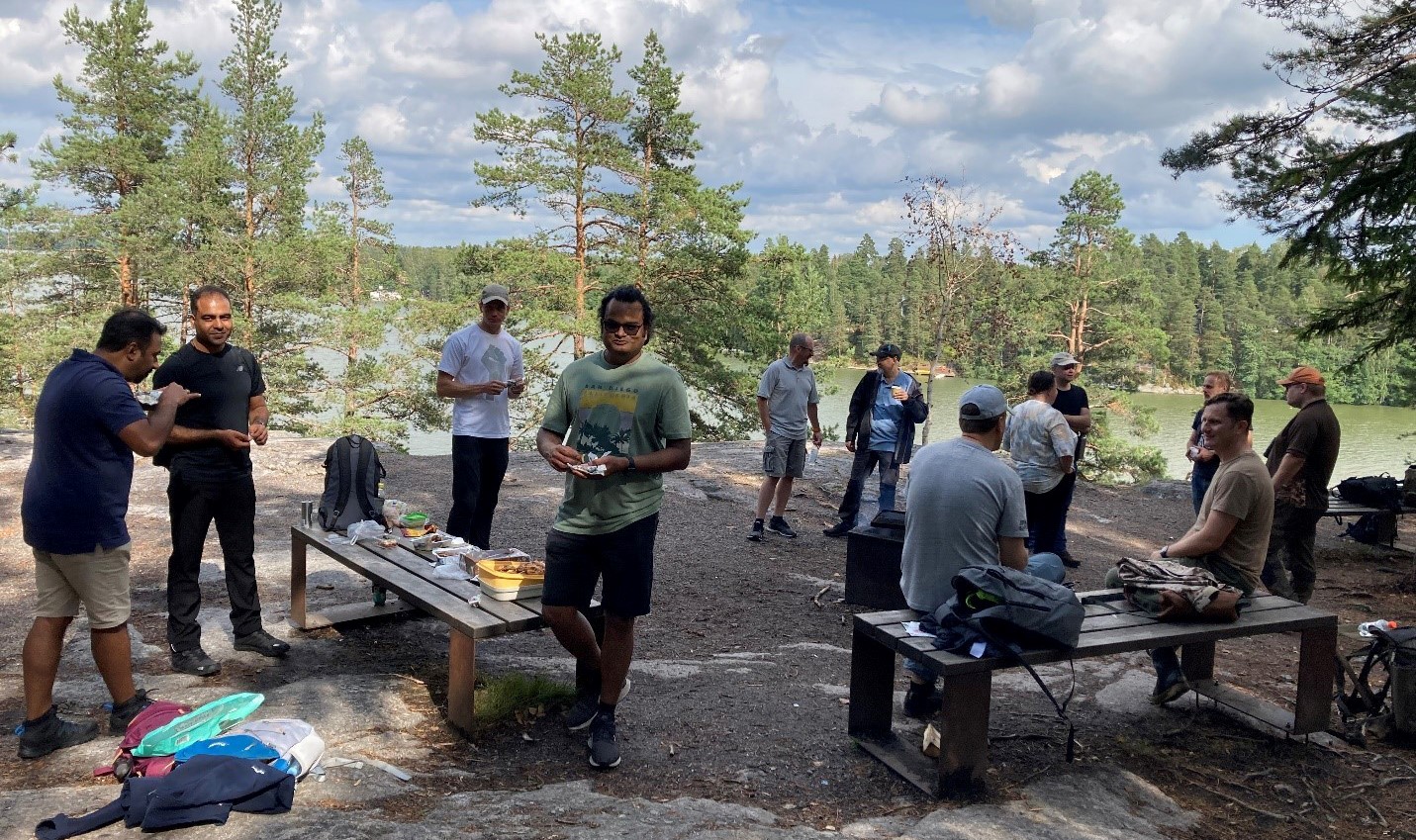 IT's role in a globally operating company
Today, company development and operations require more and more enablement and support from IT. According to Kristiina, in a fragmented company such as Ahlstrom-Munksjö, it is essential to have cost-effective and harmonized IT processes. For an IT organization inside a global manufacturing company core values are cost-efficiency, securing business continuity 24/7, providing services according to service level agreements agreed, protecting company against security threats and ensuring compliance when it comes to audits and data privacy.
The role of IT has grown over the last few years due to new flexible technologies and applications, and the level of automation in the operations has increased.
"IT still needs to manage the basic agenda according to the targets set but a lot of new requirements and opportunities have come into the radar. Digital technologies are opening exciting new possibilities for our company that we are starting to utilize," Kristiina describes the current IT landscape in Ahlstrom-Munksjö.