Your career starts at Ahlstrom
Our people are at the forefront of everything we do at Ahlstrom, and our global internship program is just one example of this.
Through the multiple career paths the business offers; interns are getting the hands-on experience they need to succeed in their careers. Based on the specific career and region, there are multiple options for students including trainee positions, 9-month co-op opportunities, and a traditional three-month internship.
"We strive for robust projects that will really provide our interns insight into the business world and what they may want to do and/or encounter after graduation," said Talent and DEI Manager, Americas, Katrina Dachelet. "The students have meaningful projects that impact our business - this is not just filing."
Student opportunities range from manufacturing to the commercial side of our business and can fluctuate with ongoing business needs.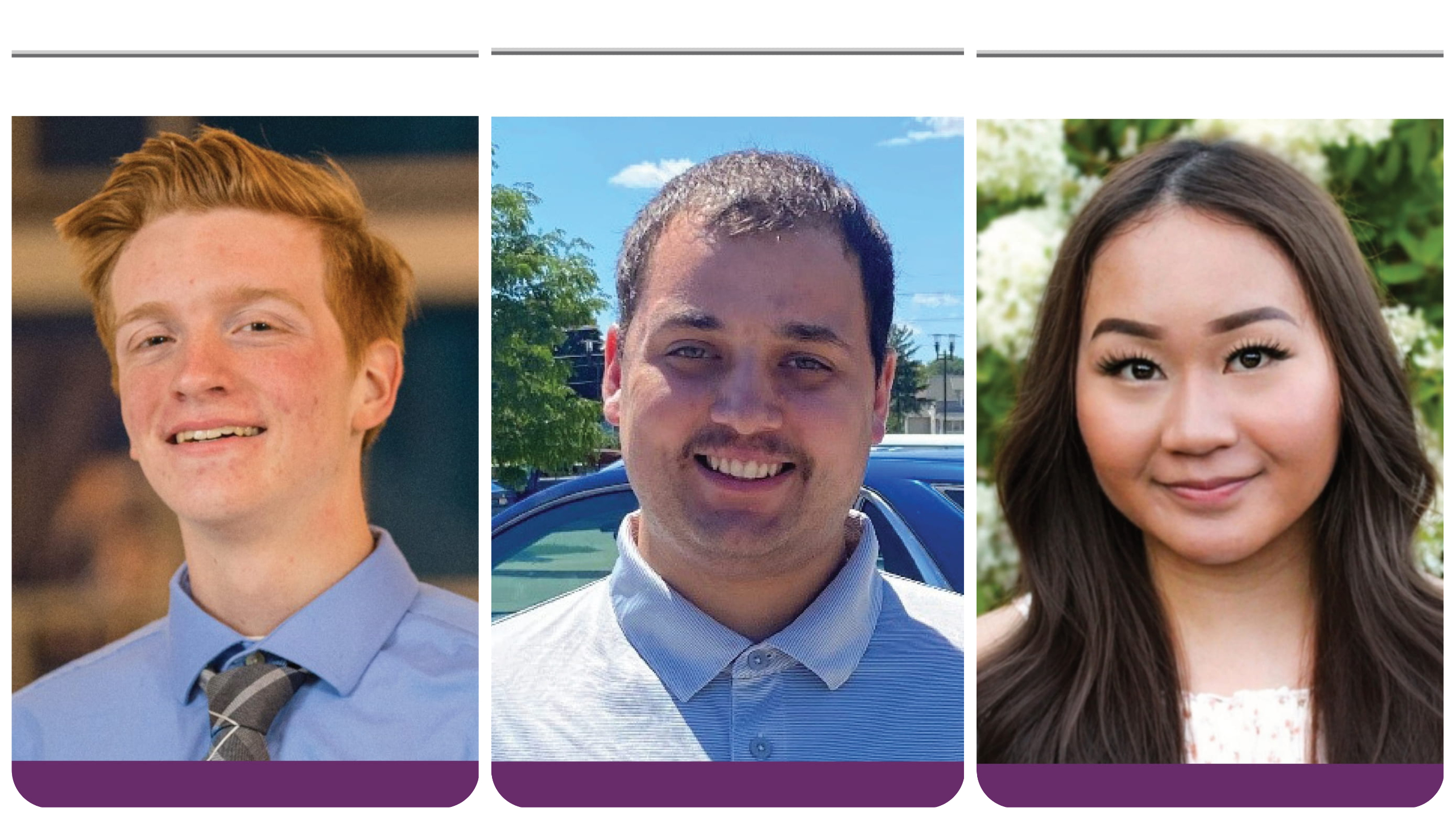 From left to right: Casey M., HR Intern; Quinton B., Procurement Intern; Rona L., Inventory Intern.
In addition to the day-to-day work our interns experience, they also have exposure to the full scope of our operations, from sustainable forest management practices to the pulping and papermaking process. This provides real insight into the manufacturing process and gives a more comprehensive understanding of the full supply chain at Ahlstrom.
"The biggest strength of our program is the accessibility and visibility our interns have to our team at all levels, including the executive level," Dachelet continues. "They are provided one-on-one opportunities with many members of our leadership teams."
As a global company, Ahlstrom allows our team members to work in cross-functional teams and build a worldwide network, regardless of titles. Providing mentorship and teamwork across all levels is what builds the camaraderie we see in our company today.
At Ahlstrom, we truly appreciate the knowledge and skillsets our interns bring to the table. Together, we continue to innovate the paper industry by introducing cutting-edge, sustainable, specialty solutions.
Create the future of fibers with Ahlstrom