Ahlstrom-Munksjö investe mais de R$ 100 milhões em Jacareí
(check out the English version below)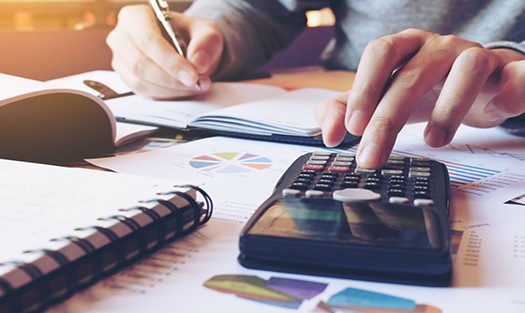 A Ahlstrom-Munksjö investirá 21 milhões de euros – o equivalente a mais de R$ 100 milhões– em seu negócio de papéis especiais para melhorar a capacidade e flexibilidade da sua fábrica de Jacareí (SP). Dessa forma, atenderá os clientes da América do Sul com uma oferta ainda mais ampla, suprindo a demanda por papéis especiais revestidos (couchê L1) de alto valor agregado, que tem sido intensa na região nos últimos anos.
O projeto está previsto para ser concluído no terceiro trimestre de 2019 e expandirá as capacidades para revestimento e calandragem da máquina de papel. Isso permitirá que a Ahlstrom-Munksjö ofereça produtos revestidos on-line mais eficientes e de alta qualidade aos seus clientes, nos segmentos de rótulos autoadesivos, rótulos colados (wet glue), etiquetagem, comunicação visual, embalagem flexível e impressão por sublimação.
A atualização da linha de produção também melhorará a flexibilidade da empresa para oferecer uma gama maior de produtos, correspondendo melhor às necessidades de seus clientes. Além disso, abrirá oportunidades de inovação no portfólio de produtos atual e no desenvolvimento de novos mercados. O benefício do investimento inclui um melhor mix de produtos e a maior eficiência de produção.
"O investimento mostra nosso compromisso de longo prazo com o mercado sul-americano e nossa ambição de manter uma posição de liderança em papéis especiais na região. Isso nos permite atender melhor nossos clientes e continuar crescendo com eles, desenvolvendo soluções sustentáveis com base em fibras ​​e de valor agregado", afirma Daniele Borlatto, vice-presidente executivo da área de negócios Industrial Solutions.
"O projeto representa o passo mais recente na jornada para reforçar nossa posição no Brasil", afirma Valmir Piton, vice-presidente da unidade de Coated Specialties e diretor-presidente da Ahlstrom-Munksjö Brasil.
---
Ahlstrom-Munksjö to invest EUR 21 million in Jacarei
Ahlstrom-Munksjö will invest EUR 21 million in its Coated Specialties business to improve capabilities and flexibility at its Jacarei plant in Brazil and better serve customers in South America with a broader offering.
The project is expected to be completed in the third quarter of 2019, and will expand the site's capabilities of coating and calendering on the paper machine. It will allow Ahlstrom-Munksjö to offer more efficient, high-quality on-line coated products to its customer in the areas of self-adhesive and wet glue labeling, flexible packaging and dye sublimation. Demand growth for high value-added coated specialty papers has been robust in the region during past years.
The upgrade of the production line will also improve the company's flexibility to deliver a wider range of product trims, better matching the needs of its customers. Additionally, it will open up further innovation opportunities in existing and new product areas. The benefit of the investment includes an improved product mix and increased production efficiency.
"The investment shows our long-term commitment to the South American market and our ambition to maintain a leading position in coated specialty papers. This allows us to better serve our customers, continuing to grow with them by developing sustainable and value added fiber-based solutions," says Daniele Borlatto, Executive Vice President, Industrial Solutions.
"The project represents the latest step in the journey to reinforce our position in Brazil" says Valmir Piton, Vice President, Coated Specialties, and Country Manager, Brazil. In April, Ahlstrom-Munksjö agreed to acquire MD Papéis' Caieiras specialty paper mill, located in the vicinity of Jacareì, in the Sao Paulo area. Following the acquisition, Ahlstrom-Munksjö's presence in Brazil will comprise three operating plants, all near São Paulo, employing over 700 persons and with revenues of approximately of EUR 200 million.