Família de papéis para atender o mercado de bulas de medicamentos
(check out the English version below)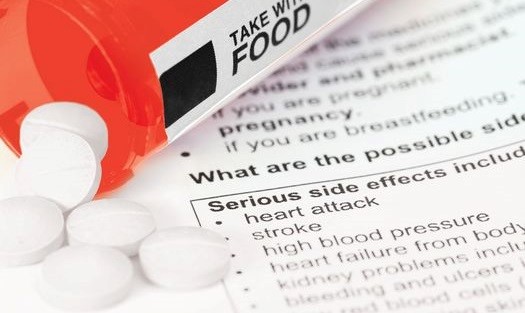 Estamos continuamente ampliando as soluções feitas com papel não revestido (offset), especialmente para aplicações técnicas e de especialidades. Nosso mais recente lançamento foi a linha de papéis de baixa gramatura, PrintClassic Thin Paper, especialmente desenvolvida para atender a aplicação de bulas de medicamentos e folhetos técnicos. São papéis finos e com características específicas desenvolvidos para garantir a perfeita apresentação das informações para o usuário final, ao mesmo tempo que proporciona mais produtividade em toda cadeia.
O alto grau de exigência do setor farmacêutico fez com que poucas empresas se aventurassem a atender esse crescente mercado, que nos últimos anos se descolou do restante da economia devido à ampla gama de medicamentos lançados, o aumento da expectativa de vida e do envelhecimento da população brasileira. Além disso, novas diretrizes do setor também influenciaram no aumento da área impressa do conteúdo das bulas.
Atenta a isso, a Ahlstrom-Munksjö se reinventou para atender a demanda crescente por produtos de baixas gramaturas, com excelente opacidade, ótima estrutura mecânica e sem desprendimento de pó. Para isso, foram realizados investimentos em novos equipamentos e controles, além da capacitação técnica de nossa equipe.
Como resultado, nos últimos anos quebramos paradigmas e viabilizamos a produção do PrintClassic Thin Paper 50 g/m², que junto com o papel PrintClassic 56 g/m², se tornaram os produtos referência para as indústrias farmacêuticas. O mais recente desenvolvimento ocorreu em 2018, com o lançamento do PrintClassic Thin Paper 45 g/m², que teve sucesso imediato e já abriu o caminho para o desenvolvimento de gramaturas ainda mais baixas!
Vale ressaltar que os nossos papéis são produzidos com fibras virgens de eucalipto, certificadas pelo FSC® e com adição de alvejante óptico. A preferência pelas fibras em detrimento de carga garante o baixíssimo desprendimento de pó no processo gráfico, enquanto a fibra curta de eucalipto suporta a boa opacidade do papel. Já a adição do alvejante ótico contribui com a alvura e brancura do papel para a melhor definição e contraste do conteúdo impresso.
Atrelado à qualidade do produto, a Ahlstrom-Munksjö busca sempre prestar um serviço de altíssima qualidade, com a garantia da entrega conforme o planejado e o atendimento de formatos especiais para bobinas e folhas, em skids ou pacotes. Também oferecemos o serviço de formação de estoques para os clientes com programação de compra mensal, garantindo a disponibilidade do produto para este segmento, que sofre com as constantes mudanças de demanda da indústria farmacêutica.
---
Special A-M product portfolio medicine package leaflets
We are continually expanding solutions made with uncoated (offset) paper, especially for technical and specialty applications. Our latest release was the low grammage paper line, PrintClassic Thin Paper , specially developed to meet the application of medicine and technical leaflets. They are thin papers with specific characteristics developed to guarantee the perfect presentation of the information for the end user, while providing more productivity in the value chain.
The high level of demand in the pharmaceutical sector meant that few companies ventured into this growing market, which in recent years has taken off from the rest of the economy due to the wide range of medicines launched, the increase in life expectancy and the Brazilian population aging. In addition, new sector guidelines also influenced the increase in the printed area of ​​the package leaflets.
Aware of this, Ahlstrom-Munksjö has reinvented itself to meet the growing demand for low grammage products with excellent opacity, excellent mechanical structure and no dust release. For this, investments were made in new equipment and controls, in addition to the technical training of our team.
As a result, in recent years we have broken paradigms and enabled the production of PrintClassic Thin Paper 50 gsm, which together with PrintClassic 56 gsm paper, have become the reference products for the pharmaceutical industries. The most recent development took place in 2018 with the launch of PrintClassic Thin Paper 45 gsm, which was immediately successful and has paved the way for the development of even lower grammages!
It is worth mentioning that our papers are produced with virgin eucalyptus fibers, certified by FSC® and with the addition of optical bleach. The preference for the fibers in detriment of mineral load assures the very low release of dust in the graphic process, while the short fiber of eucalyptus supports the good opacity of the paper. The addition of the optical bleach contributes with the whiteness of the paper for the better definition and contrast of the printed content.
Linked to product quality, Ahlstrom-Munksjö always strives to provide a very high quality service, with the guarantee of delivery as planned and the compliance with special formats for reels and sheets, in skids or packages. We also offer inventory formation services to customers with monthly purchase schedules, guaranteeing the availability of the product for this segment, which suffers from the constant changes in demand from the pharmaceutical industry.