Ahlstrom-Munksjö estará presente nas principais feiras de Autoadesivo na América Latina este ano apresentado suas novidades
(check out the English version below)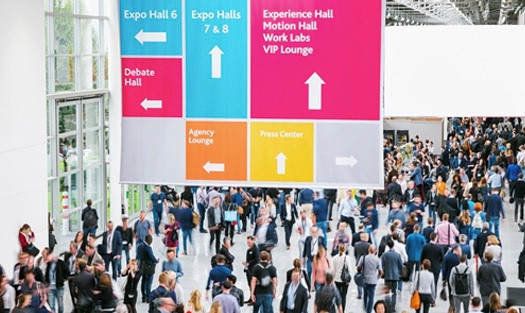 Dentre os inúmeros segmentos de atuação da Ahlstrom-Munksjö, o segmento de Autoadesivo é um dos principais, onde nossos papéis especiais são utilizados como release liners ou frontais de autoadesivos e produzidos em diferentes partes do mundo.
No Brasil, a importância do segmento Autoadesivo é crescente, pois além do portfólio atual de produtos da unidade de Jacareí, em 2018 a A-M anunciou 2 grandes investimentos no Brasil que reforçam a posição da empresa neste segmento.
O investimento na máquina de papel de Jacareí (Metering Size Press) possibilitará maior produtividade para os produtos atuais do portfólio, ampliando a capacidade de revestimento e eliminando limitações de formatos e larguras. Somado a esta melhoria, a unidade estará capacitada para a aplicação de duplo revestimento de tintas e/ou barreiras, visando o desenvolvimento de papéis com características bem especificas não produzidas na América Latina, como um C1S de alto brilho.
Já a aquisição da unidade de Caieiras da MD Papéis abre a possibilidade da empresa produzir um Glassine de alta qualidade e performance no país para o atendimento da região. Somado a este produto, a empresa amplia no Brasil o seu portfólio de produtos com papéis de baixíssima gramatura e resistências diversas – expertises da unidade de Caieiras.
Atrelado a este portfólio completo de soluções, a empresa conta com um serviço diferenciado altamente reconhecido no mercado: com garantia de entrega, estoque de segurança, serviços técnicos, expertise no segmento autoadesivo e constante busca pela melhoria contínua do papel na cadeia produtiva.
Por fim, temos grande responsabilidade socioambiental por fazer parte desta cadeia de embalagens e acreditamos que o papel certificado, proveniente de florestas plantadas, deve continuar sendo a principal matéria prima deste segmento nos próximos anos devido ao seu caráter sustentável – proveniente de fonte renovável, biodegradável e reciclável. Nossos esforços atualmente caminham na direção do reaproveitamento de fibras de release liner reciclado no nosso processo produtivo para o fechamento do ciclo de vida do produto.
Entendendo a potencialidade deste mercado e a responsabilidade que estes investimentos proporcionarão, a empresa almeja ser a principal solução em papel da América Latina para a cadeia do Autoadesivo e estará presente nos 2 principais eventos do setor neste ano na região: Flexo & Labels no Brasil em março e Label Summit na Colômbia em maio.
Convidamos todos os nossos parceiros a nos visitarem nestes eventos para saber mais sobre os investimentos que estão sendo realizados, portfólio de produto atual e esperado para 2020, diferenciais de serviços e potencialidades de desenvolvimento.
---
Ahlstrom-Munksjö will be present during 2019 in the main self-adhesive fairs in Latin America
Among Ahlstrom-Munksjö's many segments of activity, the self-adhesive segment is one of the main ones, where our specialty papers are used as release liners or facestock and produced in different parts of the world.
In Brazil, self-adhesive is also very important and with growing perspective due to the 2018 A-M investments announcements in Brazil that reinforce the company's position in this segment.
The investment in the Jacareí paper machine (Metering Size Press) will enable greater productivity for current product portfolio, expanding coating capacity and eliminating format and width limitations. In addition to this improvement, the unit will be able to apply double coating and/or barriers, aiming the development of papers with very specific characteristics that are not produced in Latin America, such as a high gloss C1S.
The Caieiras Unit acquisition of MD Papéis opens the possibility of producing a high quality and performance Glassine in the country for the region. In addition to this product, the company expands its portfolio of products in Brazil with papers of very low grammages and various resistances - Caieiras unit expertise.
Aligned to this complete solutions portfolio, the company has a highly recognized service in the market: with guaranteed delivery, safety stock, technical services, global know-how in the Self-adhesive market and constant search for the continuous improvement of the paper in the value chain.
Finally, we have a great socio-environmental responsibility for being part of this packaging chain and we believe that the certified paper, coming from planted forests, should continue being the main raw material of this segment in the coming years due to its sustainable characteristics - coming from renewable source, biodegradable and recyclable. Our efforts are currently moving towards the reuse of recycled release liner fibers in our production process to close the product life cycle.
Understanding the potential of this market and the responsibility that these investments will provide, the company aims to be the main paper solution in Latin America for the self-adhesive chain and will be present in the 2 main events of the sector this year in the region: Flexo & Labels in Brazil in March and Label Summit in Colombia in May.
We invite all our partners to visit us at these events to learn more about the investments being made, current and expected product portfolio for 2020, service differentials and potential developments.