Specialties sustainability journey, chapter 2
Protecting people with our products
Sustainability needs to be custom-sized: what is sustainable for one process or one product might not be the best fit for the next. At Ahlstrom-Munksjö, we aim to find the best solutions for each specific product or solution we provide.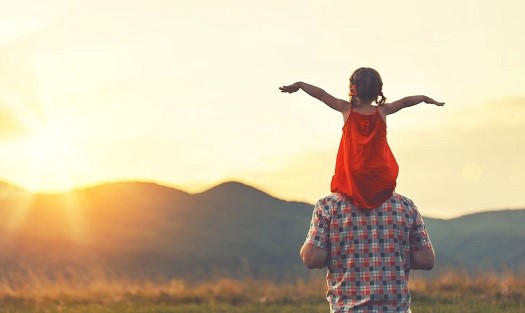 This second chapter in our article series "Ahlstrom-Munksjö Specialties sustainability journey" focusses on how we help to create a more sustainable tomorrow by protecting people with our products.
Easier access to pure water
We all know water is life. Due to the rapid rise in global population and the growing number of industries disposing wastewater into rivers, there is an alarming increase in water pollution on a global level. It is possible for nearly any water source to occasionally contain pathogens that can be the cause of serious illness or death. Even in industrialized countries where tap water is generally regarded as safe, it may contain dirt, minerals, chemicals and other impurities that can affect its quality, clarity and taste. Ahlstrom-Munksjö Disruptor® technology is one important tool to be used for water purification: it improves taste, removes impurities and, above all, makes water safe to drink.
Whether for personal use like in water bottles or backpacks or for residential appliances, our technology offers a wide range of applications in the full spectrum of water purification. Our filter media has the capacity to ensure reliable water quality, with a 99,999% reduction of bacteria like Legionella, E.coli, and pseudomonas, which can be significantly dangerous for our health. Legionella, for instance, is a bacterium naturally found in freshwater environments and can become a serious health concern when it grows and spreads into human-made water systems like showers, cooling towers or hot water heaters. Breathing water contaminated by the bacteria can cause respiratory diseases, resulting in the severe type of pneumonia, or lung infection, in the worst cases, can be life-threatening for children and the elderly.
Fast and efficient diagnosis of medical conditions
Providing purified water is just one of the things Ahlstrom-Munksjö does to safeguard people's health. We also contribute to the advancement of global healthcare thanks to our patient-friendly solutions for early diagnosis of infectious diseases, genetic disorders, and serious medical conditions. Thanks to our experience in the manufacturing of fiber-based materials, along with technological advancements, we are able to offer products and components for diagnostics applications based on the Dried Blood Spot (DBS) technology. The use of DBS continues to gain increasing importance given the advantages it offers over traditional methods for blood collection.
The procedure is simple: a few drops of blood are collected on a special absorbent paper integrated into our specimen collection cards, which are then let to air-dry at ambient temperature, ready for analysis. The easiness and cost-effectiveness of the method are particularly significant in resource-limited countries where the scarcity of medical facilities and the geographical configuration strongly limit the access to early diagnosis and treatment, often resulting in irreversible conditions for the patients.
Protecting you, every day
It doesn't stop there. We protect people in many other ways: our medical fabrics safeguard patients and healthcare professionals from viruses, bacteria and hospital-acquired infections, our glass and quartz filters for air and water monitoring contribute to control the levels of pollution for a healthier environment and our filter media for hot cooking oil are used by popular fast-food chains to extend fry pan lifetime safely.
Additionally, we develop packaging solutions to help the industry tackle current challenges related to food safety: to prevent potential migration of mineral oil into food, Ahlstrom-Munksjö has developed Gerstar™ Mo, a specialty paper made of virgin fibers, offering excellent mineral oil barrier and suitable for direct contact with dry and non-fatty food products.
Remember to come back next month to read about other powerful initiatives that are taking place in the Specialties Business Area to drive innovative and sustainable solutions for everyday products!
Click here to read the first article, detailing how our passionate leaders think about sustainability and how it affects our business.
For more information, please contact:
specialties@ahlstrom-munksjo.com