Bring creativity and technical aspects together!
The first interview's theme of our Coffee Talks Series will reveal the potential of rotogravure, to give you a comprehensive grasp of the concept and an idea of the advantages it can bring to the abrasives sector.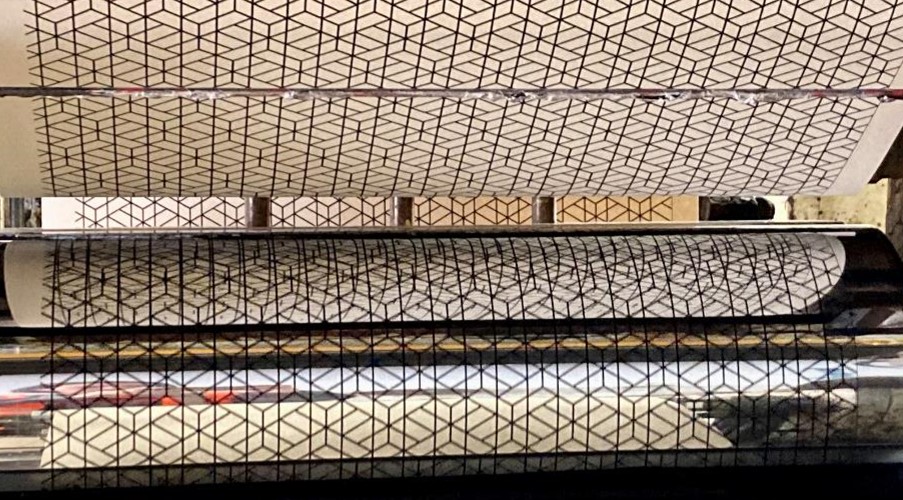 On the menu: a look at how a principle originally associated with decors designed with esthetics and the latest trendy applications in mind can actually bring numerous technical improvements to the abrasive industry.
We'll be talking about colours, pigments, metallic materials and even antistatic technical coatings…
Together we'll be learning about the latest design trends and the know-how needed to transpose them into paper production.
You'll discover an unsuspected range of applications, even encompassing product traceability and protection as well as how some existing patterns have inspired us to make abrasives even more effective.
Meet the speakers
Didier Galern, Colors and material designer art director
44 years of collaboration with Ahlstrom !
" How the design can make the difference in the abrasive range. ? Together let's create innovative products in the abrasive sector."
Pierre Barriac, Head of E2P
"As Head of E2P, I'm thrilled to explain more about Rotogravure, Ahstrom's technical advantages as well as our team's knowledge, enthusiasm and competencies : key assets to develop tailor-made and innovative products for abrasive customers."
Rachel Padox, R&D Manager-TCS E2P
"Rotogravure brings good solutions on different substrates and can let our creativity express itself"
About the Coffee Talks…
Did you enjoy our Coffee Breaks? If you did, you're going to love the Coffee Talks…
Our show host Estelle Seibert (Abrasive Marketing Manager) is addressing topics that you choose during a series of fascinating, interactive two-stage events : first an interview with some experts, followed up by a discussion session (The Ask Me Anything session) when you will be able to ask all your questions.
This collective reflection is a chance to develop new ideas and add a touch of innovation to your product range.
Check out the full program