Expanding production capacity and capability in sustainable tea, coffee and casing materials to support growing customer demand
Today's environmentally aware consumers are increasingly looking for fully biodegradable and compostable alternatives for their single-serve tea bags and coffee capsules, pods and bags often made from aluminium or plastic.
Sustainability is a key priority for Ahlstrom-Munksjö and the company strives to support its customers in their journey towards a more sustainable everyday life. Ahlstrom-Munksjö's Beverage & Casing business has been reinforcing its position in this segment in recent years, by developing an unique biodegradable and compostable tea bag filter and coffee pods and capsule offering.
Since 2008, the company has worked with BioWeb® filter material for tea and coffee bags. It is based on 100% renewable raw materials derived from corn starch called PLA (polylactic acid), which makes the filter solution biodegradable and fully compostable. More recently, the company expanded the offering with its Fiber+ product range. Free from oil-based plastic, both product ranges are certified compostable versions of the traditional heat sealable and non-heat sealable tea and coffee materials. They combine high performance and quality, reducing the environmental impact at end of life. Typically filter solutions for heat sealable tea bags are based on non-compostable materials made of cellulose and fossil fuel based plastic heat seal fibers. Customers such as Clipper Tea, which is strongly committed to organic principles, trust Ahlstrom-Munksjö in delivering biodegradable filter material for its tea bags.


Ahlstrom-Munksjö and Clipper Tea - Journey to sustainable filterpaper media
Ahlstrom-Munksjö and Clipper Tea started on their journey to sustainable filterpaper media in January 2018. Existing products in use then were unbleached heatseal and non-heatseal grades based on oil derived technology.
Clipper Tea's objective was to reach the target of sustainable & compostable filterpapers maintaining all the strong characteristics of good infusion and sift plus converting machinability whilst using GMO free materials and no oil based components.
The strong partnership and collaboration between Ahlstrom-Munksjö and Clipper Tea resulted in new developments in heatseal and non-heatseal tea filter grades. All grades are formulated around unbleached fibers and use plant based non-GMO materials to provide the same functionality and convertibility as standard materials.
Today these heatseal and non-heatseal grades are fully certified and have been in full commercial use since October 2019 & February 2019 respectively reaching expanding markets across UK and Europe.
Ahlstrom-Munksjö also produces coffee filters for coffee capsules, pods and pouches made from 100% renewable materials.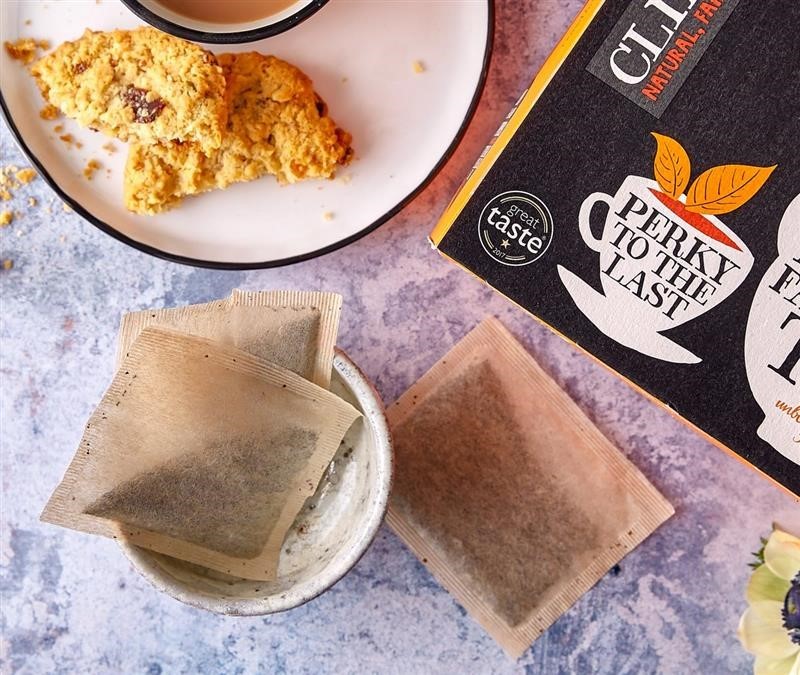 Fibrous meat casings from natural abaca fiber
Ahlstrom-Munksjö is also leading the sustainable casing market with material made from natural abaca fiber. Impregnated with viscose, the casing becomes a dimensionally stable tube that offers a high burst strength. The material is also gaining share in the vegan sausage segment, a market which is expected to grow considerably in the US.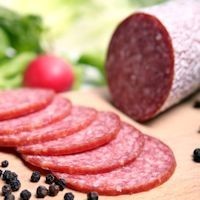 Supporting growth in sustainable alternatives through a modernized production platform
In response to growing demand, Ahlstrom-Munksjö is increasing its production capacity and modernizing the production platform in Chirnside, UK, through a EUR 28 million investment. The new production line enables significant growth in tea and coffee filter paper and fibrous meat casing materials. It also improves Ahlstrom-Munksjö's product capabilities in coffee and tea materials, enabling further differentiation.
The production line will be fully commissioned in the first quarter of 2021. It will allow the company to concentrate the production of casing material on one line, which ultimately brings more capacity for customers in Europe and North America, such as Kalle Group, Viskase, Viscofan and Visko Teepak.
"With the improved production capabilities soon in place, we can better respond to our customers' growing demand and continue developing even more sustainable solutions together with our customers," states Stuart Nixon, Vice President of Beverage & Casing business.
Ahlstrom-Munksjö's Beverage & Casing business with sales of approximately EUR 100 million, makes materials for tea bags, coffee capsules and pods as well as meat casings with a focus on sustainability.