PurposeFil™ lays the ground for purposeful e-commerce packaging
Ahlstrom's PurposeFil™ Packaging Papers allow packaging engineers and brand owners to reach sustainability targets while meeting critical performance criteria required for retail and e-commerce packaging.
As a global leader in fiber-based materials, we are committed to supporting a sustainable transition to a world less dependent on plastic through the development of innovative fiber-based materials, answering to a rising demand for sustainable packaging solutions for retail and e-commerce.
With lower packaging weight, reduced waste, and high package integrity and safety – fiber-based materials present opportunities for more sustainable packaging. Our fiber is sourced from responsible and legal sources, and all PurposeFil™ products qualify for Chain-of-Custody Forestry Credits and Certification.
Areas of usage of PurposeFil™
The versatile product line can be applied for a wide variety of purposes within e-commerce and retail settings. Insulated or protected packaging, high-stretch cushioning papers, transparent pouches, packaging for single-use consumer goods, retail shopping bags, and garment wraps are some of the possible applications of PurposeFil™.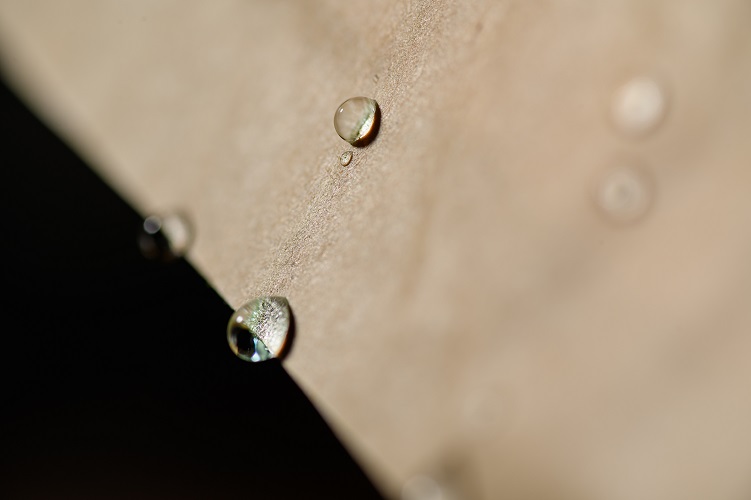 Commitment to customer fit
| | |
| --- | --- |
| "We have the flexibility to design per our customers functional needs, without over-engineering." | |
| Dana Decoster, Business Development & Marketing Manager for Protective Materials business at Ahlstrom. | |
Ahlstrom recognizes the diversity of the retail and e-commerce space. Flexible solutions are required to support this crucial business area, which is a central pillar in the modern-day economy. As a global leader within packaging materials, we have the technical expertise and manufacturing flexibility to provide our customers with specific packaging structures to meet unique requirements.
The PurposeFil™ products can be designed with a variety of functions, including resistance features against water, scuffs, and even thermal insulation. The design of the products, including colors, transparency, sizing and more, can be customized to cater to the preferences of the customer.