Sustainable future needs women – "There are many different possibilities of careers in sustainability that exist"
Climate change, one of the biggest challenges of this century, is especially affecting women. Around 80% of people displaced by climate change are women according to studies by the United Nations. Women are also powerful leaders and influencers when it comes to climate adaptation and mitigation. To ensure a sustainable tomorrow, it is crucial to break gender equality constraints and empower more girls and women to become active players and decision makers related to sustainability.
Advancing gender equality is a key initiative within Ahlstrom-Munksjö, and women are contributing to all aspects of our organization daily - from running paper machines to developing the next sustainable product. Two of Ahlstrom-Munksjö's sustainability experts share their career stories, and discuss why more women should pursue a career that contributes to a more sustainable future.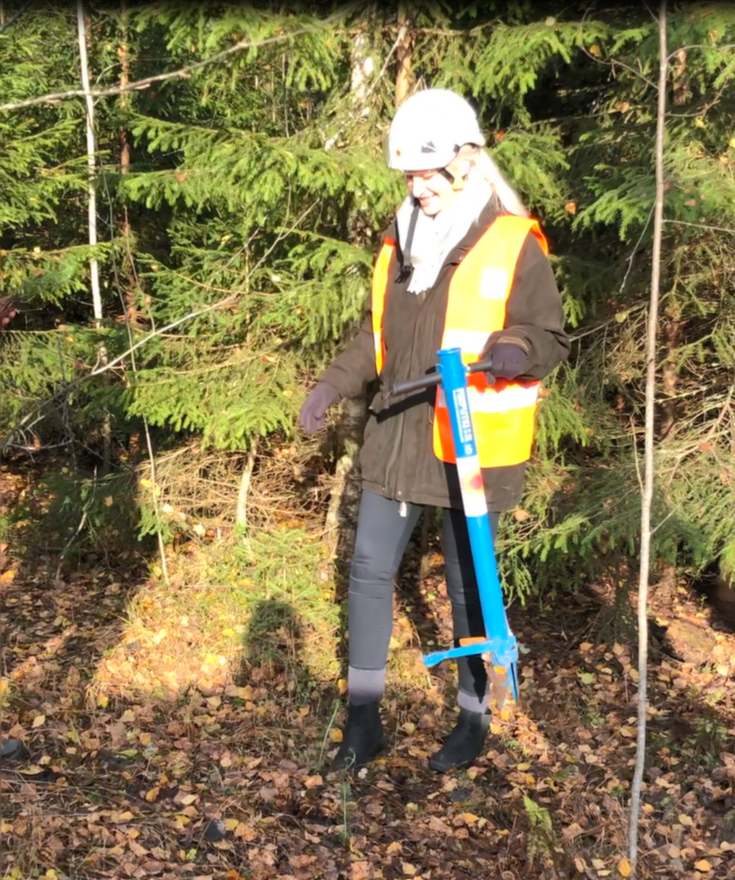 Natasha Chorlton, Manager of Circular Economy and Recyclability, has always had an interest in sustainability topics and climate impact.
"I began my university degree in wildlife conservation but soon realized working with the corporate side of sustainability suited me better, and swapped to environmental science," Chorlton said. "I began my career in ecology and eventually landed in the packaging industry where sustainability was rapidly growing in importance. I always had an idea of helping different companies with their sustainability work but it wasn't a well-known career at the time."
Chorlton emphasizes that 'sustainability' goes beyond compliance.
"I love bringing together different people and using our skill sets to find the business value from sustainability," explained Chorlton.
"Using the value of what sustainability can bring to the business, customers and consumers through value selling and partnerships really helps drive change, and ensures that the good focus on sustainability continues. This is very rewarding!"
Chorlton believes that more focus needs to continue in bringing women to roles focused on sustainability.
"Let's raise awareness before university level. There are many different possibilities of careers in sustainability that exist. It can be quite challenging to get the first job or experience in a sustainability role, and I would like to see companies introducing more entry-level positions to help get young women into the field."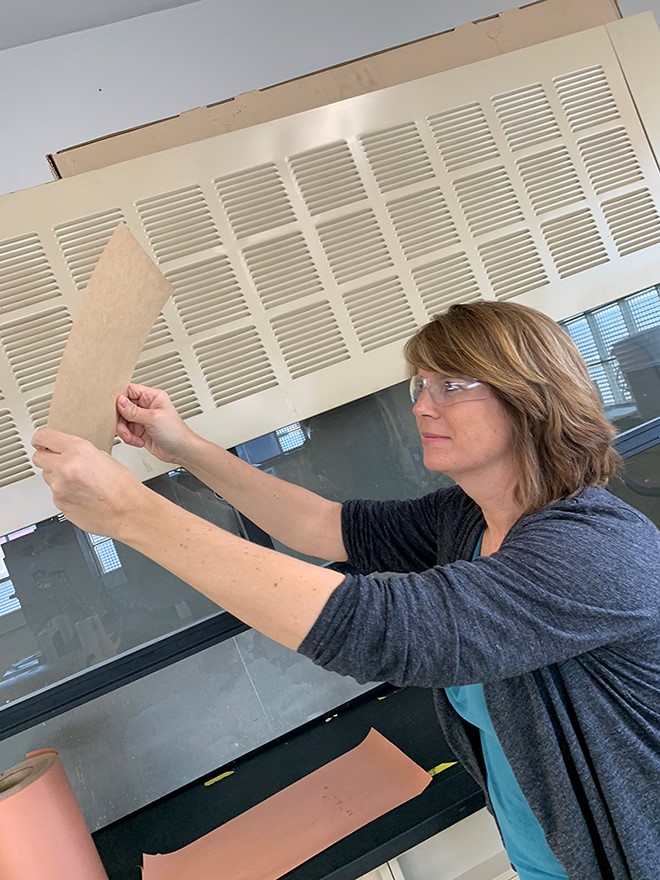 Lisa Schultz, Product Development Manager, has also seen a lack of women in manufacturing during career in papermaking, but it has not stopped her in evolving in her career path as a product development engineer.
"I have found a great sense of accomplishment working in the manufacturing setting, and working with our amazing employees to solve problems and bring new business to our manufacturing facilities – keeping our business profitable and running for beyond 100 years," said Schultz. "I also find pride when I travel to small towns all over the world and get an opportunity to visit manufacturing facilities that produce unique and sustainable products that are used in our everyday life."
Schultz found her love for papermaking and engineering through an enthusiastic chemistry teacher while in high school, and she had two aunts working in the paper industry who provided her with the guidance and confidence she needed to move forward with higher education in paper science.
Schultz encourages other young women to consider a career in papermaking, as it offers a way to solve problems and create sustainable product offerings to the marketplace.
"I am passionate about the work I do in the paper industry because I have a love for nature - beginning with local loggers who provide trees from the sustainably managed forests in my area, the same areas that I use for my personal recreation and enjoying the outdoors. Likewise, it is important that the products I help create can be recycled and composted to ensure the cycle of sustainability comes full circle."
Diversity is crucial for innovation
Sustainable future and innovations need diverse talents from different backgrounds and genders. Ahlstrom-Munksjö wants to encourage more girls and women to pursue a career that promotes sustainability.
"Diversity is one of our culture cornerstones and key to a successful business. It is extremely important to have diverse teams when creating solutions for sustainable everyday life," told Tarja Takko, Executive Vice President, People, Safety and Communication. "In our work to identify talent, we have ensured that gender equality is respected. The ambition is to always have applicants of the underrepresented gender among final candidates in both internal and external recruitments and narrow any gender gaps. I wish to see an ever-growing number of women applying for different roles in the field of sustainability from product development to manufacturing."