Correcting & finishing leathers : How to get fine grain solutions?
Renowned for its expertise in dressing and finishing, the Rémy Carriat tannery uses buffing in a very targeted and demanding way. CEO Marie Hiriart Carriat helped us to understand the different sanding operations to produce leather and thereby key features that abrasive need to fulfill.


Sanding the leather to correct or remove the grain
Correcting or removing the grain is realized when the initial quality of the skin is not good enough, or in order to obtain a uniform pattern and eliminate certain blemishes, hence the term "corrected grain". This operation is a less qualitative operation as it implies that the raw material used was not of the highest quality.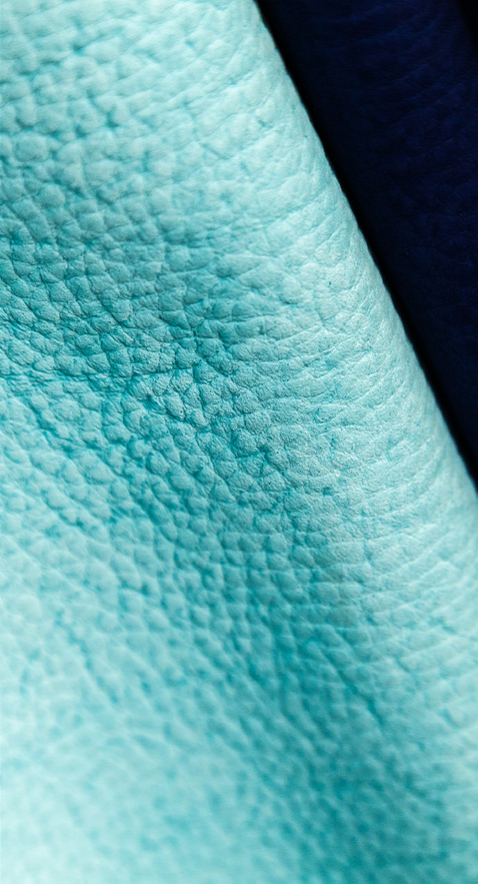 Sublimation buffing process takes place in a single pass
Then there is the "sublimation buffing", which is considered essential to give the leather its optimum aesthetic quality. The grain is buffed lightly to create a nubuck finish: this gives the leather a velvety appearance and makes it soft and silky to the touch. "In fact this is the only type we practice […] We are extremely rigorous in selecting our skins and we only sand them to get the desired finish." says Marie Hiriart Carriat CEO of the famous tannery of the same name.
At Rémy Carriat tannery "we use very fine grit (P240) to skim lightly over the grain, which acquires the characteristic pile of a fine nubuck. Only the surface is cleaned, which ensures the leather retains the beauty and finesse of its natural grain. The skin can then be hotstamped to obtain visual effects, wrinkles, holes, perforations, etc. - the possibilities are endless"
Corrected grain, full grain, flesh split : the dermis has three layers which define the leather qualities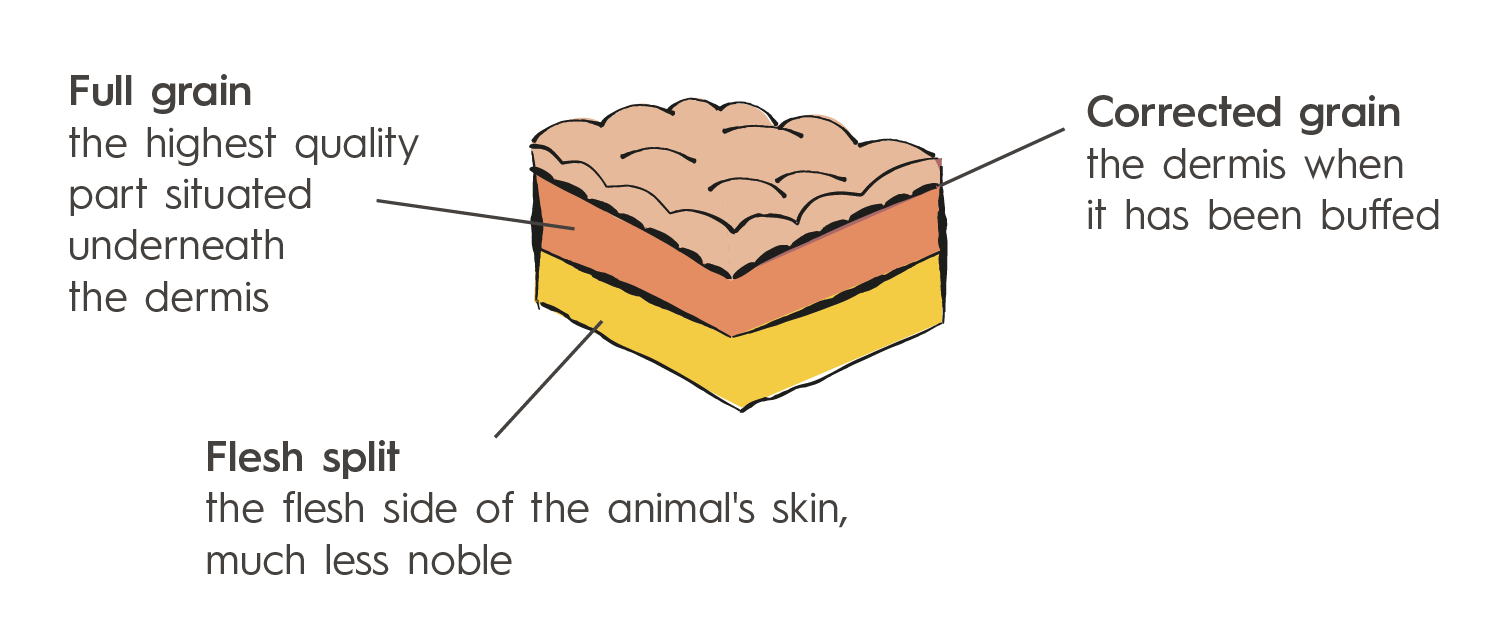 The quality of the leather is clearly determined by the dermis. Knowing this we understand that buffing – sanding in effect - must give each skin its final look and feel, whilst preserving its distinctive natural grain. Buffing is an extremely delicate step and require abrasive which are even to control perfectly the dermis correction. And in the dressing step the abrasive must be able to give nubuck its characteristic velvety finish.
Smooth and consistent abrasive for fine-grain solutions
Prepare leather for the luxury sector cannot stand any defects in the skin. The abrasive has to be consistent and reliable and the choice of a paper backing with a consistent smooth surface will be a clear asset for an even coating of the sizing and fine grits.
Upper leather requires soft endless abrasive belts often achieved with a coating made with animal glue. But for buffing damp at wet leathers and for buffing leathers in countries where there is high humidity, synthetic resins may also be required.
Our Green Line has for many years included two backings combining the required features for fine grit applications and formulated for the types of binder used on the market.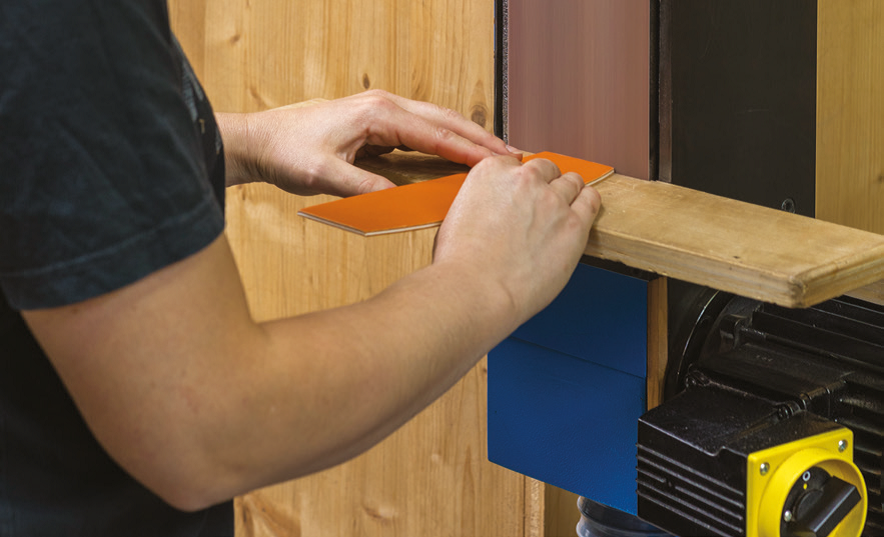 Smooth has a relatively porous structure that particularly facilitates the penetration of the aqueous gelatin, such as animal glue. Ideal for both wide and narrow belts, this highly cohesive backing also offers a surface worthy of a writing paper.
Smooth SB is characterized by its smooth, regular "super barrier" coat. It allows perfect control of the penetration of synthetic resins, and even the most aggressive ones such as phenolic resins or all the ones containing solvents. In addition, this backing still offers excellent flexibility after processings.


Smooth UB: the new ULTRA BARRIER. A versatile coating for an even more perfect appearance!
Ahlstrom has reformulated Smooth SB to create a new generation of even more consistent barrier coatings. Thanks to this optimized structure, Smooth UB improves the finish of the abrasive backing paper, reducing the marbling effect even further. User perception of a high-quality product is therefore enhanced.



Limit the visual impression of wear, boosts product longevity and increases the perceived value
Another advantage of Smooth UB, which comes in grammages ranging from 180 to 400 g: it will be available in a range of through-dyed colors from Ahlstrom World of Colours collection. Five colors are currently available in three different intensities: black, yellow, violet, red and blue (other special colors are available on request). Ideal for creating a value-adding finish with a transparent resin, these brand new colors are just crying out to be matched with the color of the binder, which helps to limit the visual impression of wear, boosts product longevity and increases its perceived value.