DediCOATED season 2 is over and leaves a collective lasting testament! 
It has been a remarkable journey throughout this 4-day digital congress, where sustainability and efficiency in coated abrasive production have taken center stage!


This year, we let the participants express themselves...
To give momentum, mark the positive change and show we are collectively ACTING together for SUSTAINABILITY, we have created, based on shared keywords, a piece of artwork that encapsulates the participant's vision of coated abrasives & sustainability.


...to create a lasting testament to transforming our industry
This beautiful landscape generated by artificial intelligence, unveiled during the event's conclusion, is a testament to our shared commitment to transforming the coated abrasive industry.
No doubt, these fresh mountains looking like abrasive grains where a clear river, or perhaps the sea, stretches peacefully, reminds us of the importance of preserving our precious environment for ourselves and future generations.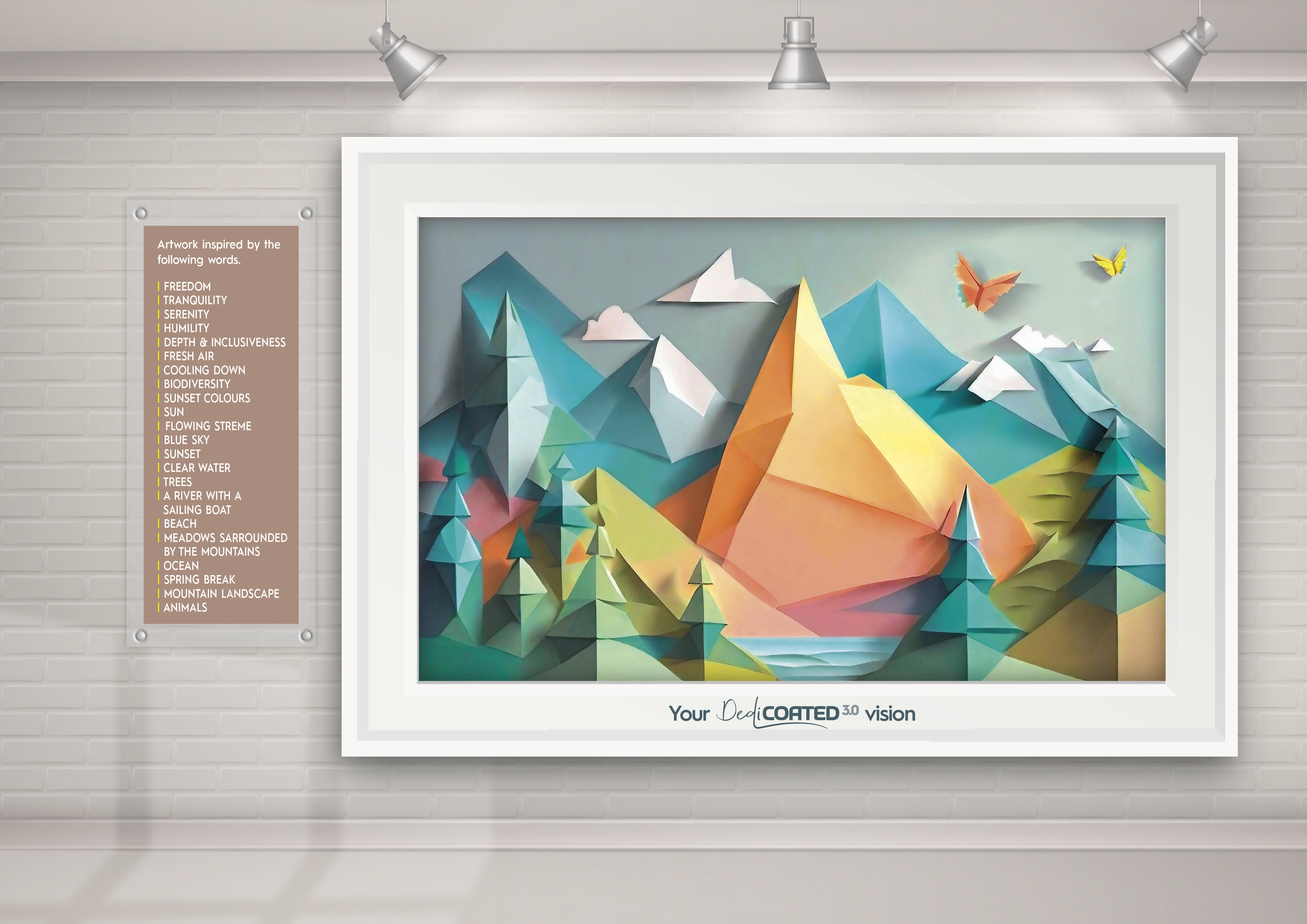 To appreciate the wonders that surround us, and thank our participants for their active participation, we make this picture available as a background image for your computers and hope that each time you look at it you can feel the fresh mountain air filling your lungs, bringing a sense of freshness and renewal!