Customer survey results put us in the forefront of the industry and identify areas for further improvement
Customer value is one of Ahlstrom-Munksjö's four strategic cornerstones and a prerequisite for maintaining a leadership position in fiber-based solutions. To measure and track the satisfaction of our key customers as well as to keep up with the market development, we regularly conduct customer surveys with our key customers in collaboration with Opticom International Research. The latest of these surveys was completed this year.
"The results of our latest survey clearly show that we are at the forefront of the industry with our fiber-based solutions and that our customers look forward to collaborating with us further," said Frederic Durand, Group Commercial Excellence, Ahlstrom-Munksjö. The total results of the survey demonstrate our strong performance in many areas, and especially in personal contacts, technical service, innovation and sustainability.
In this survey of over 450 selected customers, 78% consider Ahlstrom-Munksjö to be their leading supplier (75% in the previous survey in 2017) and most customers are likely to choose Ahlstrom-Munksjö as their supplier again.
The customer barometer index measuring attitude, loyalty and relative performance places Ahlstrom-Munksjö at the top end when compared to similar industries. Our Net Promoter Score of 57 is a World Class rating for a manufacturer in a B2B relationship.
"After working with Ahlstrom-Munksjö for many years, it is encouraging to see their customer survey become such an important tool in further developing their customer relations and market position. Their progress is significant and in fact quite impressive," analyzed David Weller, Project Manager, Opticom.
A snapshot of the survey results is summarized in the infographic below.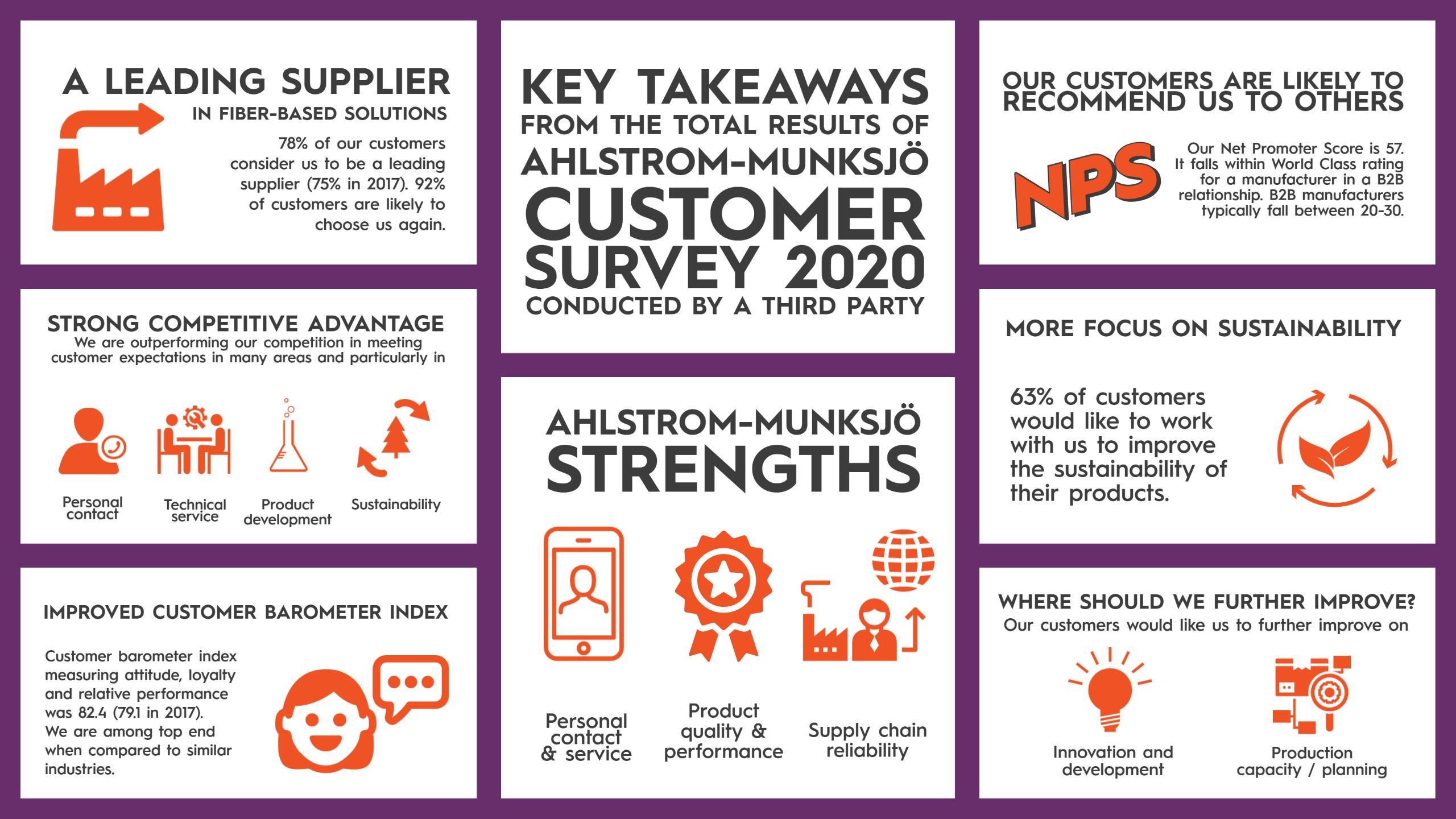 Identifying areas for improvement for the benefit of our customers
Identifying trends and developing new solutions is very important for us in ensuring Ahlstrom-Munksjö's future competitiveness while responding to the needs of the end-customers as well as the society as a whole. We have lifted our long-term target for new products sales to 15% (calculated as sales of products launched in the past three years as % of group sales), which is clearly higher than the current level of 10% and demonstrates our high ambition.
Through the survey, our customers have given us many concrete suggestions on where we could further improve. This gives us important guidance in developing our offering even further. According to the feedback, we should put even more efforts into innovation and development, for example by reducing time to market and developing products to meet future needs based on customer input. "The customer feedback into this project has been fantastic and the level of engagement illustrates how much they value the cooperation with Ahlstrom-Munksjö," added David Weller.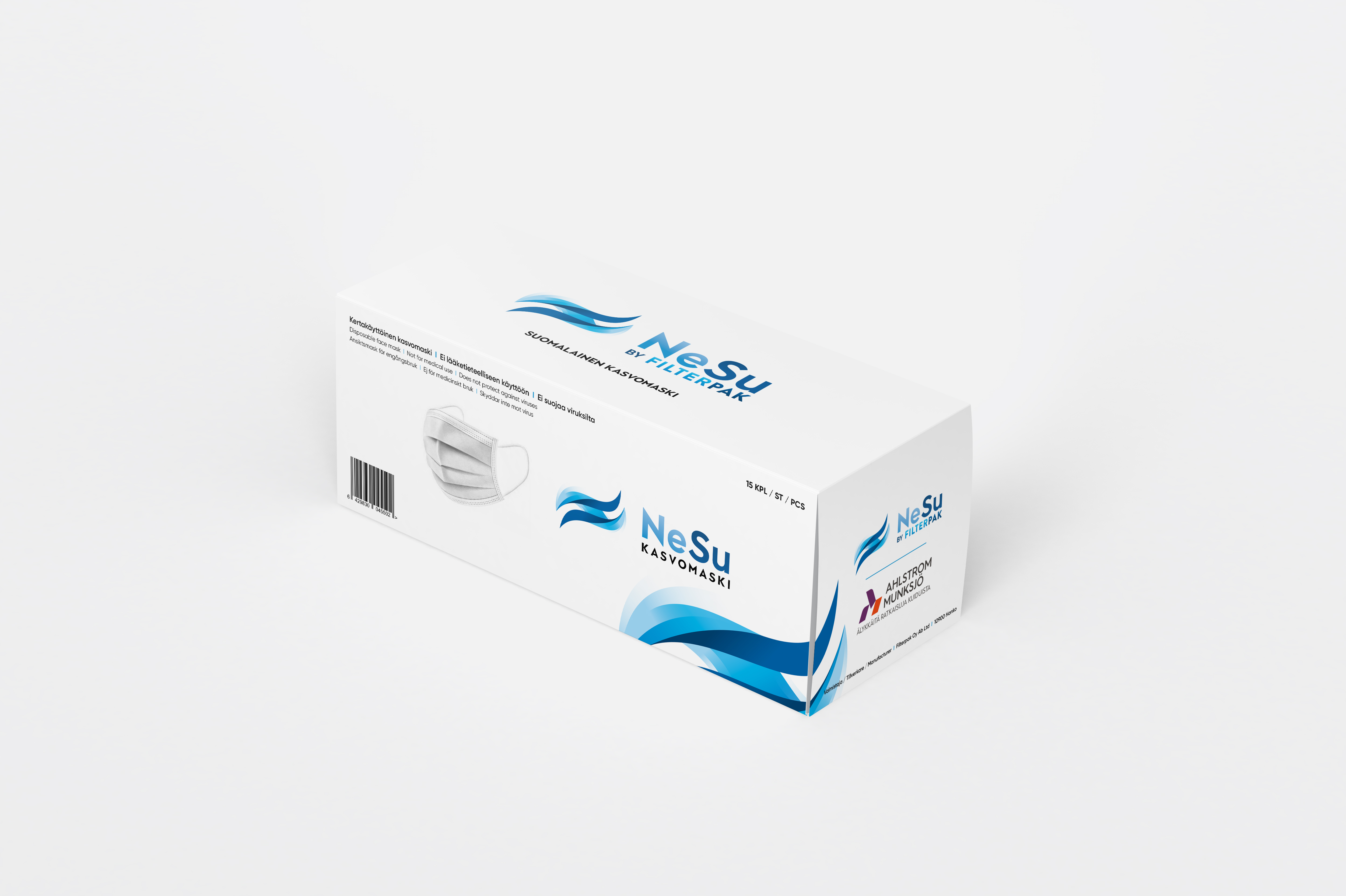 Focus on demonstrating the value of sustainability
We have monitored sustainability in our surveys for a long time and the results show that customers clearly recognize the growing sustainability trends. Customers want to be proactive in meeting the increasing demands of their customers by offering alternative materials with improved recyclability and environmental profile.
Communicated in the right way, the benefits of Ahlstrom-Munksjö products have a great potential in bringing more value to our customers and their end-customers. In future, we will focus on making our customers even more aware of the sustainability features of our products, including recyclability, compostability and sustainable product contents. For us at Ahlstrom-Munksjö, responsible business conduct means focusing not only on our own operations but on the whole value chain and finding solutions in active dialogue with our customers and suppliers.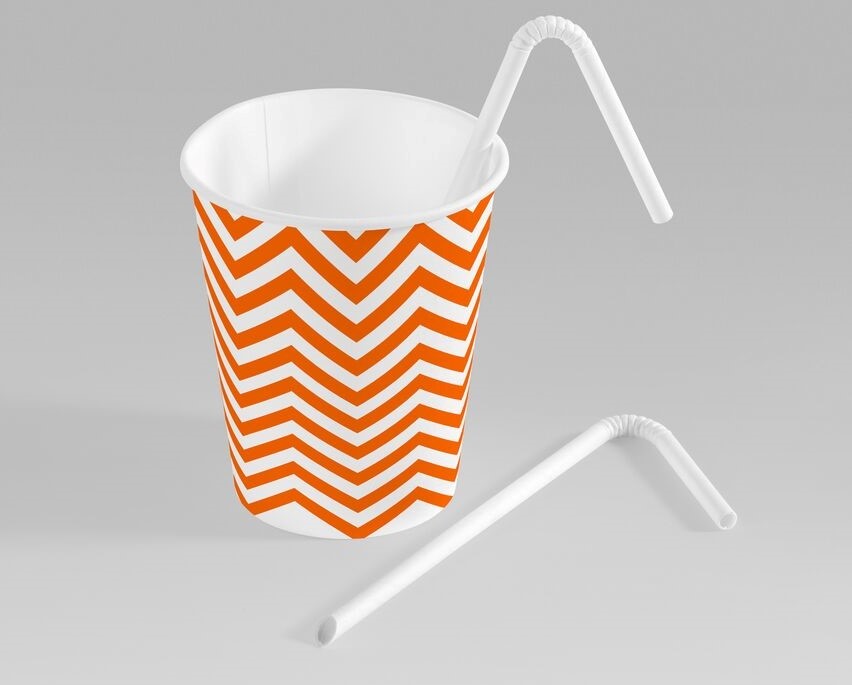 More information about our latest product releases: