Discover 5 colours to boost the sales of industrial abrasive belts
Our coloured heavyweight papers and the five original colours declined in our World of Colours collection have been a resounding success. Discover how colours can open up new differentiation opportunities for abrasive papers. We deliver you here 5 ways to use colours to solve some abrasive well-known challenges.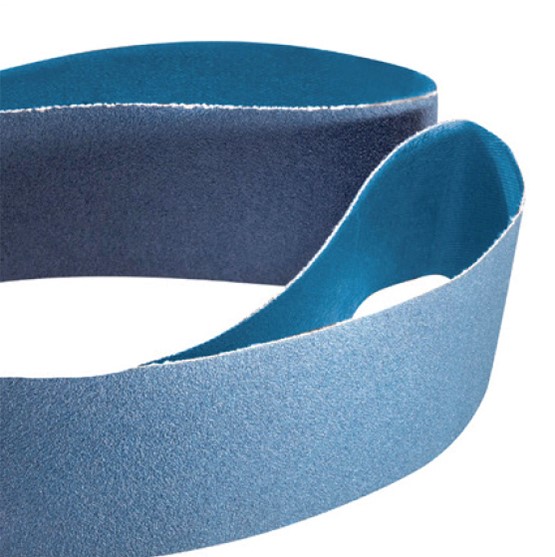 Would like to take advantage of the colour of success ? Choose BLUE.
Widely used in industry (e.g.: latex papers in the automotive market), blue is a vector for innovativeness and provides an opportunity to take advantage of this positive connotation. Ahlstrom has thus capitalised on this colour, using it to distinguish the flagship products on the cloth market and to highlight the technical nature of TEX-STYLE™, its innovative backing designed as a substitute for cloth.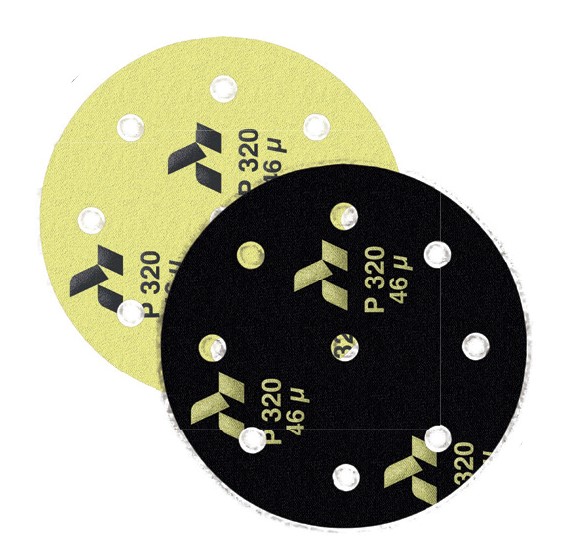 Want to highlight printing ? Test BLACK or YELLOW.
With its appealing brightness, the yellow in the World of Colours collection is an invitation to create attractive contrasts. Applied to the backing, it will make black printing stand out and heighten its impact. Likewise, the visibility of a white or fluorescent yellow motif or message on a black background will be enhanced. Ideal to highlight a logo, some key information, safety instructions or instructions for use.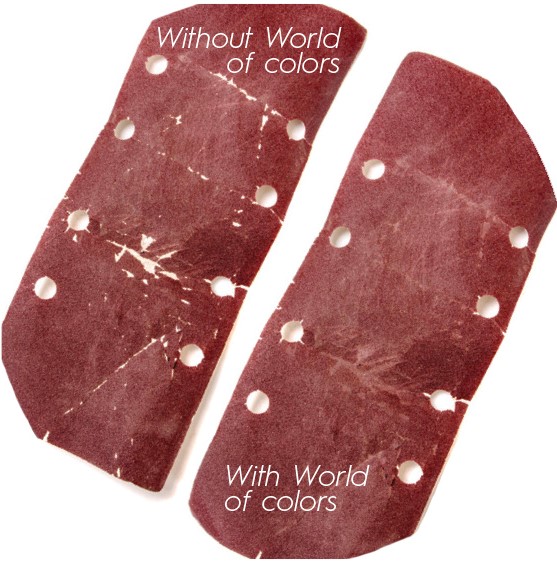 Interesting in limiting the signs of wear ? Yes, to DARK CORAL
On the top side of the backing, combining a through-dyed paper with resin of the same colour has the advantage of reducing the visual impact of the first signs of wear. In addition, on the underside, the more intense the colour, like graphite, the less the marks left by the sanding pads will be visible. A real aesthetic advantage.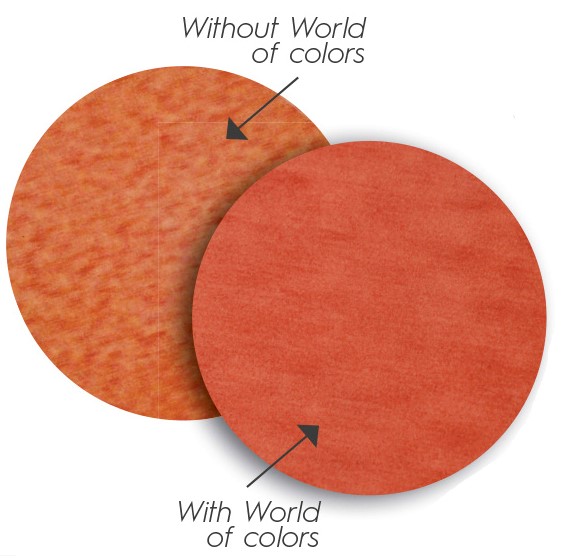 Want to improve the visual effect ? Think light coral !
Evenly laying fine grit, which is constantly getting finer and finer (down to P8000 compared to P1200 30 years ago), requires a backing with a flat, satiny surface as well as an even structure and a smooth barrier coating. For optimum results, a backing will be combined with a resin of the same colour to give the abrasive a more homogeneous and distinctly more qualitative appearance and reduce the blotching effect.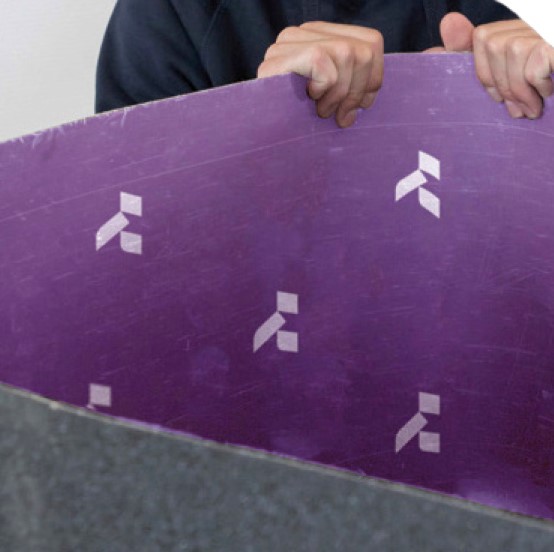 Interesting in originality ? Dare a customized colour !
A singular colour like violet, which immediately stands out as different to the classic colours, emphasises the value added of abrasives and distinguishes them from the rest of the pack on the market. Thanks to Ahlstrom's expertise, the backing can also be customised to reproduce a dominant colour in a graphic identity, such as here the violet in our group's logo. And into the bargain, great visual coherence and easier identification.