Renewable, biodegradable, fiber-based solution
Complies with direct-food contact regulations
A trouble-free process on high-speed converting machines
Good wet strength and gluing ability
A biodegradable, renewable, fiber-based solution for paper straws, enabling the food industry to provide consumers with an alternative to single-use plastic straws
Ahlstrom's CelluStraw™ is a fiber-based solution made of renewable materials. It is specially designed to address emerging initiatives to phase out single-use plastic straws. Paper-based materials will enable key players of the food industry, such as fast-food chains, to demonstrate their high level of commitment to better protection of the environment, while continuing to offer a convenient drinking experience to consumers.
CelluStraw™ consists of specialty paper grades respectively developed for the inner and outer plies of paper straws.
Sustainable credentials
Renewable, biodegradable and safe for direct-food contact, CelluStraw™ is a fiber-based solution for paper straws offering a sustainable alternative to non-renewable materials. CelluStraw™ is made of virgin fibers sourced from responsibly managed forests. CelluStraw™ papers carry BPI Compostability certification.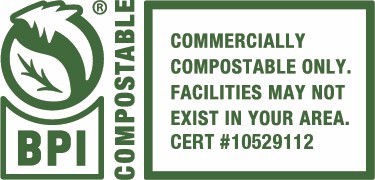 High-speed converting for straight and U-shaped straws
CelluStraw™ runs particularly well on high-speed converting machines. Its high wet strength and mechanical resistance deliver good product integrity, ensuring that paper straws remain in excellent condition once converted and will withstand liquids for a sufficient amount of time.
The range encompasses Cellustraw™ for straight straws and CelluStraw™U for U-shaped straws.
This expanded offering provides the converting industry with an outstanding degree of folding flexibility, required by the U-shaped design straws used in aseptic beverage cartons.
A "Glocal" production approach
For the paper straw market, we operate on a global technology platform with sites located in Europe and the United States.
This product and more participate in transitioning packaging ƒrom Plastic to Purpose.

Learn more about our philosophy and our webinars regarding the possibility of fiber-based solutions here