Acti-V® Glassine release papers
Acti-V® patented technology
Stronger and more stable anchorage
Based on patented technology, Acti-V® supercalendered release papers for silicone coating play an active role in the silicone curing and anchorage process.
A complete range of products delivering efficiency and reliability in all release liner needs for PSA labeling, specialty tape, medical, industrial and composites applications:
Acti-V® is available in substances from 50 to 140 gsm
Six different colors.
Acti-V® industrial versions are suitable for silicone coating on both sides.
Main applications include:

PSA label-stock laminates
tape, medical, industrial materials and components

Suitable for all silicone systems: solvent free, solvent, emulsion and UV.
Can be ordered with FSC® or PEFC™ certification.
Acti-V® and Acti-V® XB unique benefits: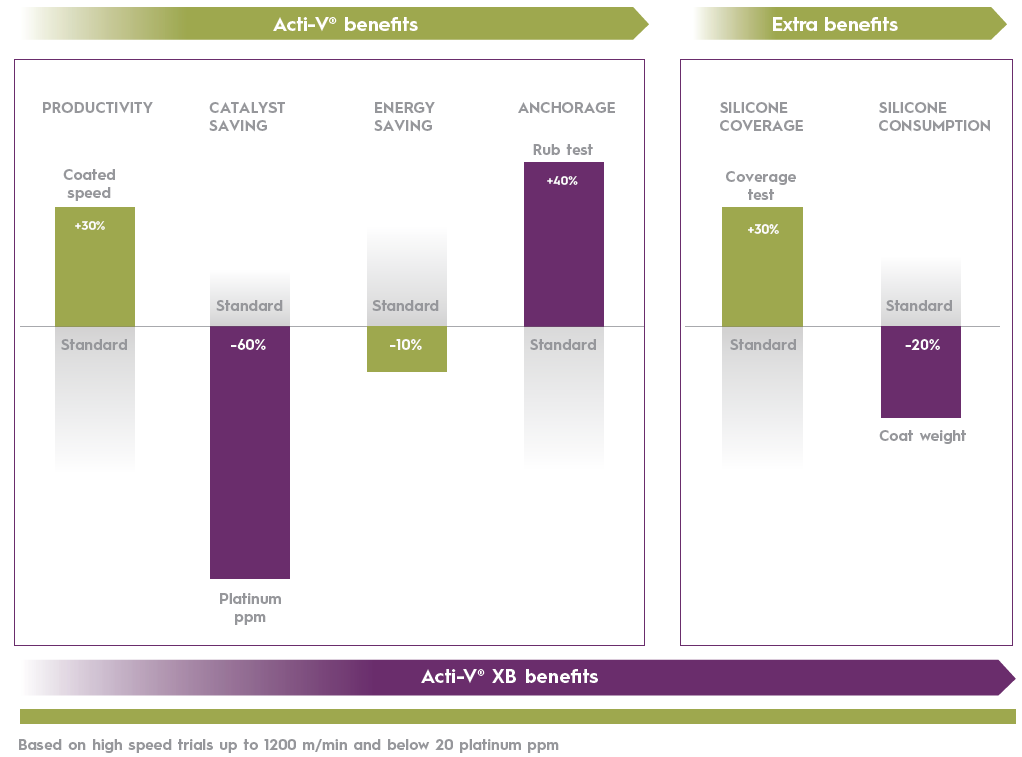 Find out more on Acti-V® release Liner technology