Chain of custody certified
Unbleached paper that comes from unbleached pulp.
Ahlstrom's trulyNatural® technology completely bypasses the bleaching, saving energy and creating less waste.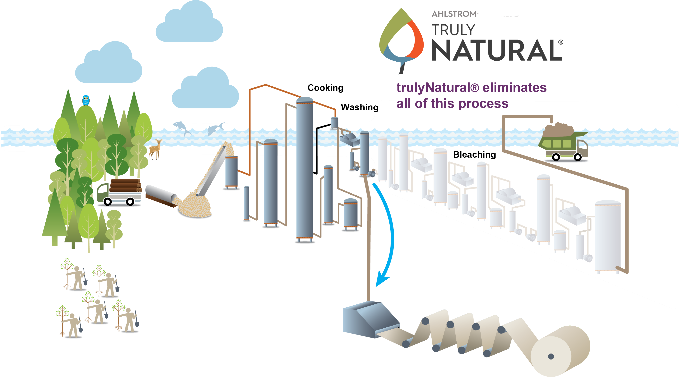 Advantages of Ahlstrom's trulyNatural® fibers:
Appearance: Consumers prefer a natural, less processed package.
Sustainability: True natural fiber provides significant environmental advantages in comparison to bleached fiber.
Responsibility: Ahlstrom offers triple Chain-of-Custody certification on all its products under the Forest Stewardship Council® (FSC®), the Sustainable Forestry Initiative® (SFI®) and the Programme for the Endorsement of Forest Certification™ (PEFC™).
Discover our products available with the trulyNatural® technology:
This technology participates in transitioning packaging ƒrom Plastic to Purpose.

Learn more about our philosophy and our webinars regarding the possibility of fiber-based solutions here